PE at Home
We understand that if you're shielding or isolating it can be hard to stay motivated and keep active from the comfort of your own home, but our brilliant PE department have started a new initiative called CCS PE at home! We will keeping this page updated with new challenges to help you stay motivated and get involved with some fun PE activities either from your garden or even your living room.
First up, we've got the PE Bingo Challenge Task...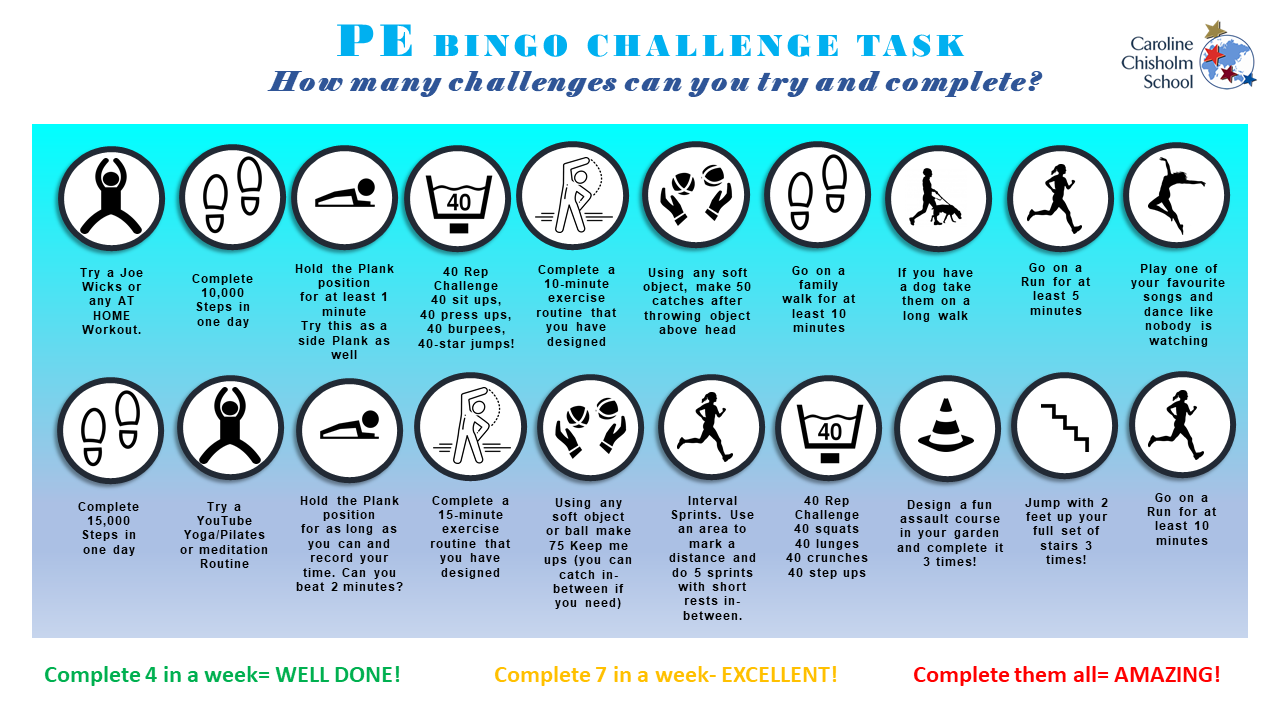 Staff workout challenge
Next up, your PE teachers have each created their very own workout for you to try, as well as some home HIIT workouts. A lot of the teacher workouts use AMRAP (as many rounds as possible) so why not start a competition with your friends to see who complete the most? We'd also love to know which teacher's workout is your favourite, so don't forget to let us know! Please click on the button below to download the presentation containing all the brilliant workouts and exercises for you to try.
Pick and Mix workout
This is your chance to get creative and design your own workout circuit, we've compiled some inspiration for you as well a plan to add all of your chosen exercises. Click on the button below to download the presentation including all of the important information for this task.
The Cube Challenge
Students have been set the fun task of creating a game for your family to compete in, we have set some rules that your game must follow, but its time to get creative and design something brilliant that your family will love!
We have created a presentation, containing some examples you could choose and the rules you must follow. To download, please click on the button below.