All-through school community

We are an all-through school - multiple phases of education in one setting
Being an all-through school has a number of benefits for all:
For staff
able to work together across all phases to track children's attainment progress from age 4 to 19
a seamless transition between primary and secondary phases for data and knowledge transfer​
share best practice and learn from one another, across the phases, ensuring ​continuity of the curriculum and assessment processes
our High Performance Learning (HPL) programme enables a unified approach to teaching and learning throughout all phases
For students
Children stay settled, creating long-lasting friendships and sense of community and close proximity to siblings
Students are well-known both on a pastoral and academic perspective throughout their school journey
Primary students benefit from access to subject specialist teaching and facilities
Opportunities are created for student-to-student mentoring and leadership​
The ​House system creates a sense of belonging within our all-through school community and connects students across all ages phases and in family groups
For parents
practicality of families being in one setting- supports busy family life and helps to build lasting relationships
a consistent approach to their child's education and reassurance and familiarity in knowing siblings are together
a smooth and seamless primary to secondary transition experience for Year 6 parents, in knowing their child will automatically transition into secondary phase education
Growing up in an all-through school: Our Head Students' experience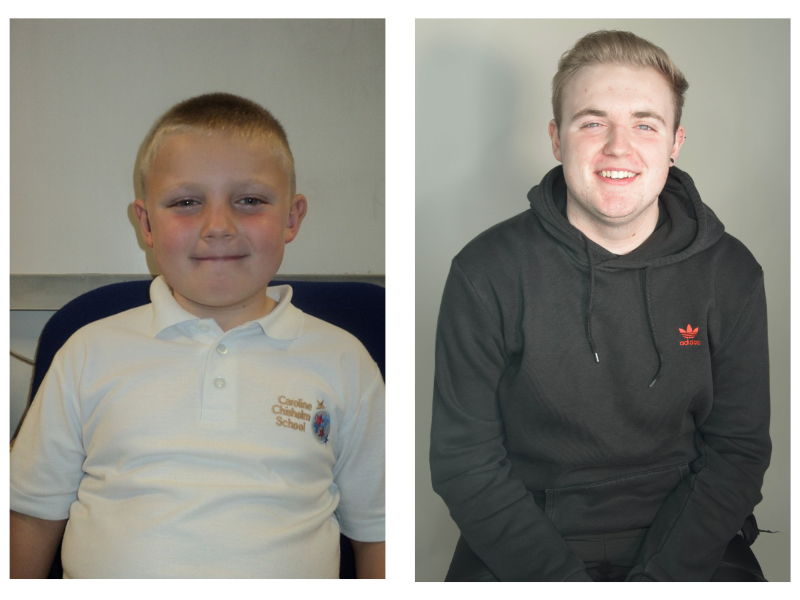 "Caroline Chisholm has been a second home for me from the age of 4 and has continued to be an educational and beneficial environment throughout my entire school life. I believe the unique atmosphere the school has created, has led to fond and new experiences throughout Primary, Secondary and Sixth form that have shaped the individual I am proud of to this day. My upbringing in the school is something unlike most have experienced, I am proud to have gone to CCS as the memories and experiences gained truly influence the way I look back upon the education journey I have taken."

- Danny (Head Student)
At the heart of our community

Community is incredibly important to us at Caroline Chisholm School. We work closely with the Wootton Parish Council to improve our surroundings - whether it be tree planting, litter pick up days or clean up at the Caroline Chisholm grave site. We believe instilling concern for society into our students as they mature into young adults is an important part of learning.
Buddy Time
It is our aim to establish positive and caring relationships between the youngest and oldest pupils in the primary phase of the school, and it is our policy to pair children with a Year 6 mentor (buddy) during their Reception Year. This is an important partnership that helps the children develop confidence in school and establish friendships with older pupils in the school class. Likewise, the Year 6 pupils develop their sense of responsibility as a role model, mentor and friend.
The children's buddies will ensure that they are happy during whole school breaks by playing with them and looking after their needs and general wellbeing. The relationship will also extend into the classroom, sharing in learning and achievements.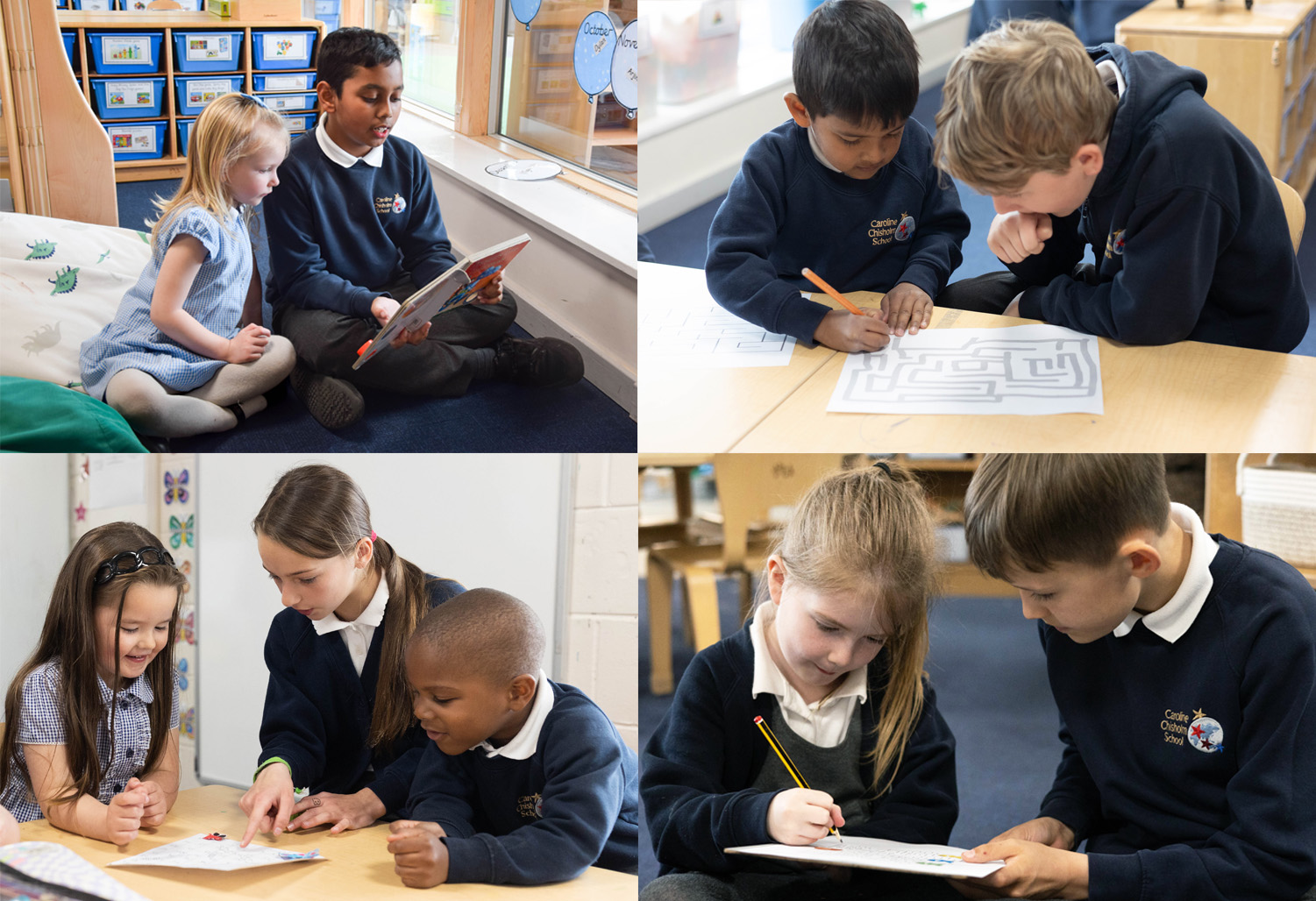 Concern for Society - Making a positive contribution
House Captains, ranging from Years 5-10, helped the local Parish Council plant tree saplings along the Wooldale Road fence line. Over 450 saplings were planted, which when they grow, will provide a safe habitat for wildlife as well as being beneficial to the local environment. A big thank you to the Parish Council volunteers who showed the students how to plant the saplings and were very complimentary of our students. Our students did us and the local community proud.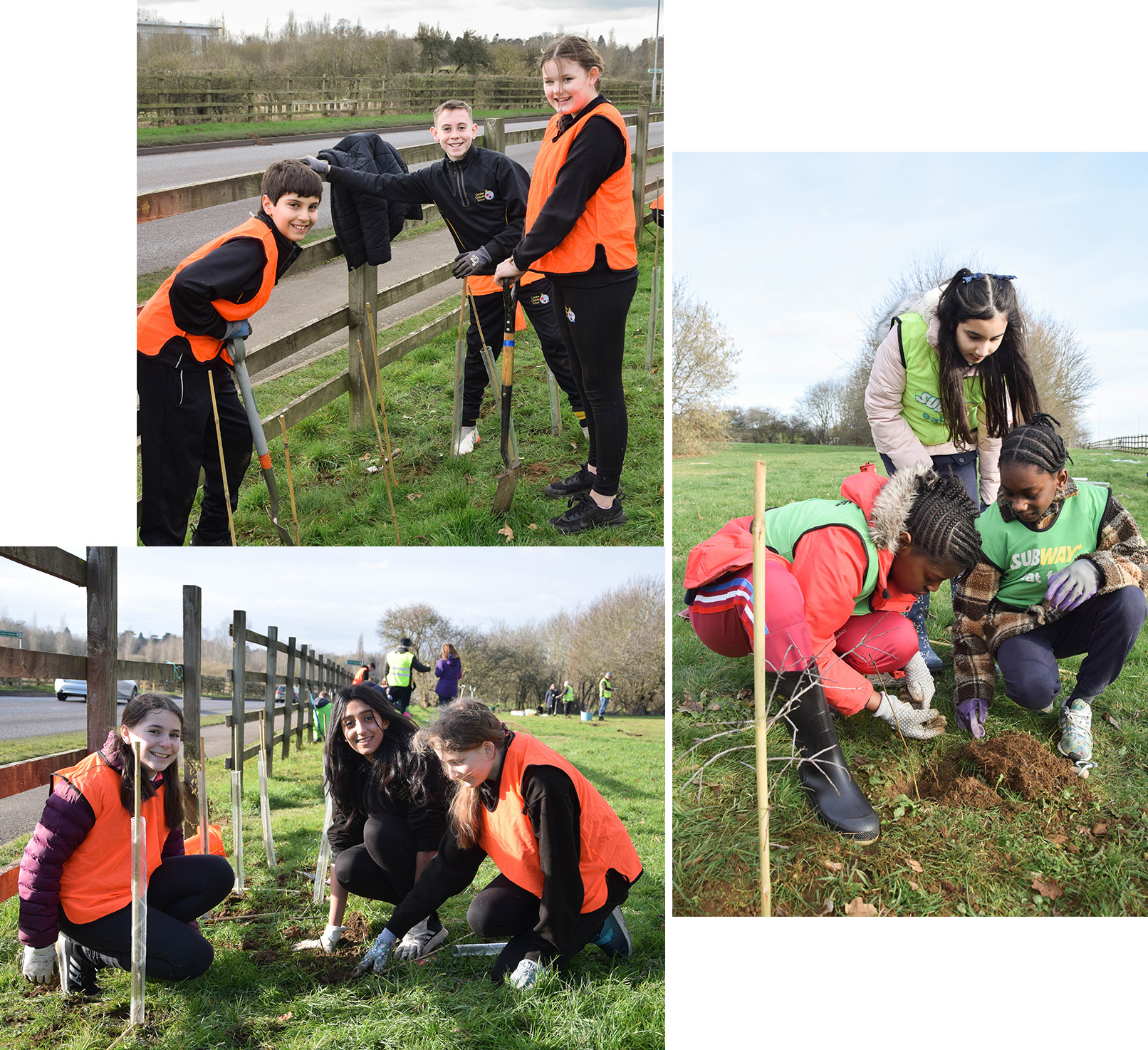 Nativity! The Musical
The whole school production - "Nativity! The Musical" was an ideal cross-phase opportunity to enhance collaboration between the Primary and Secondary phases, whilst using age-appropriate casting. The students were able to improve upon their self-regulation skills and there was a fantastic sense of 'family' with strong bonds and relationships being fostered between older and younger students.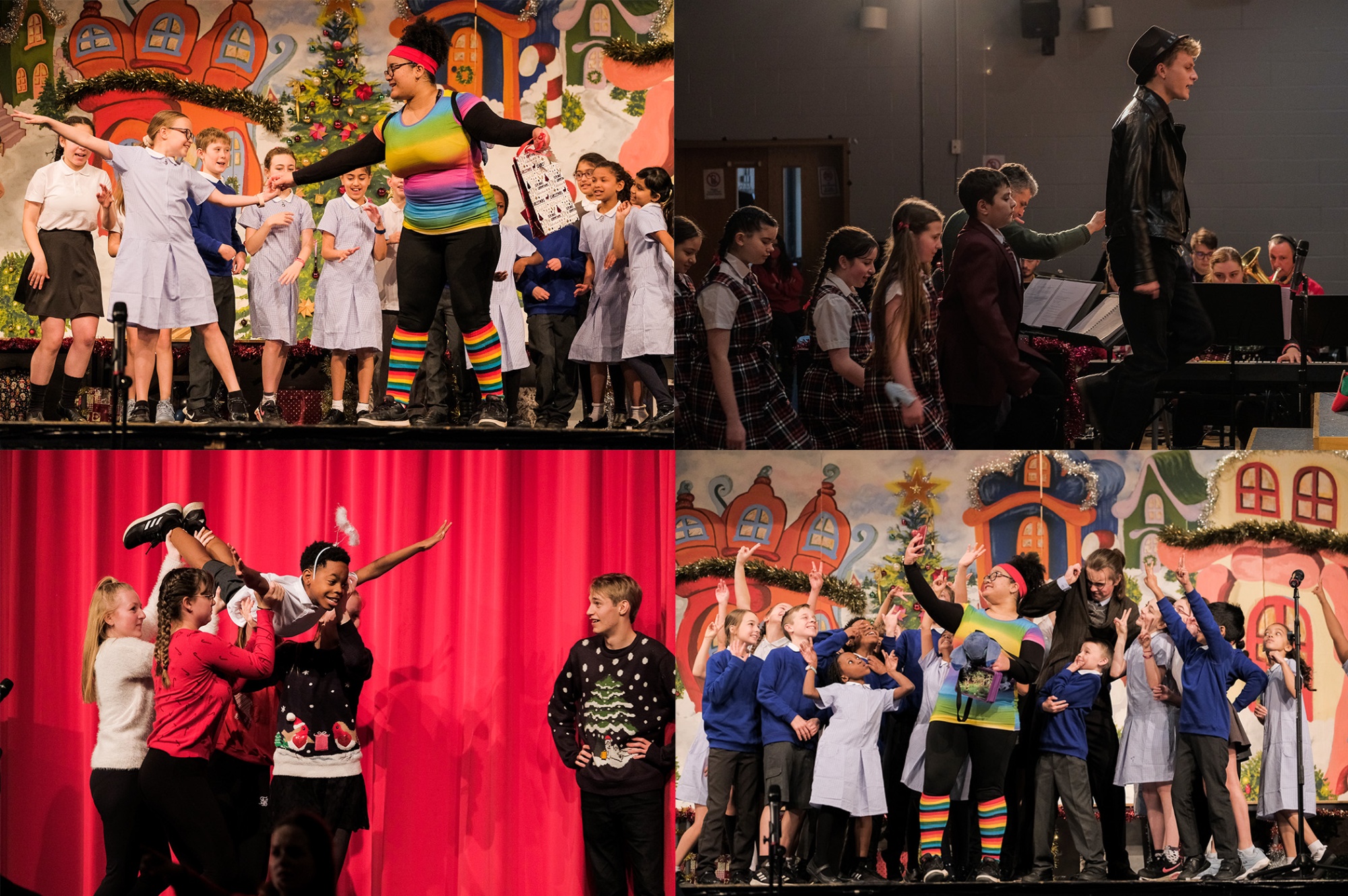 Science (STEM) Projects
The 2022 Science Fair was a great success, and we are so proud of the way our students conducted themselves during the event. Primary age students were competing alongside secondary students in our first all-through competition. A brilliant showcase of originality and collaboration.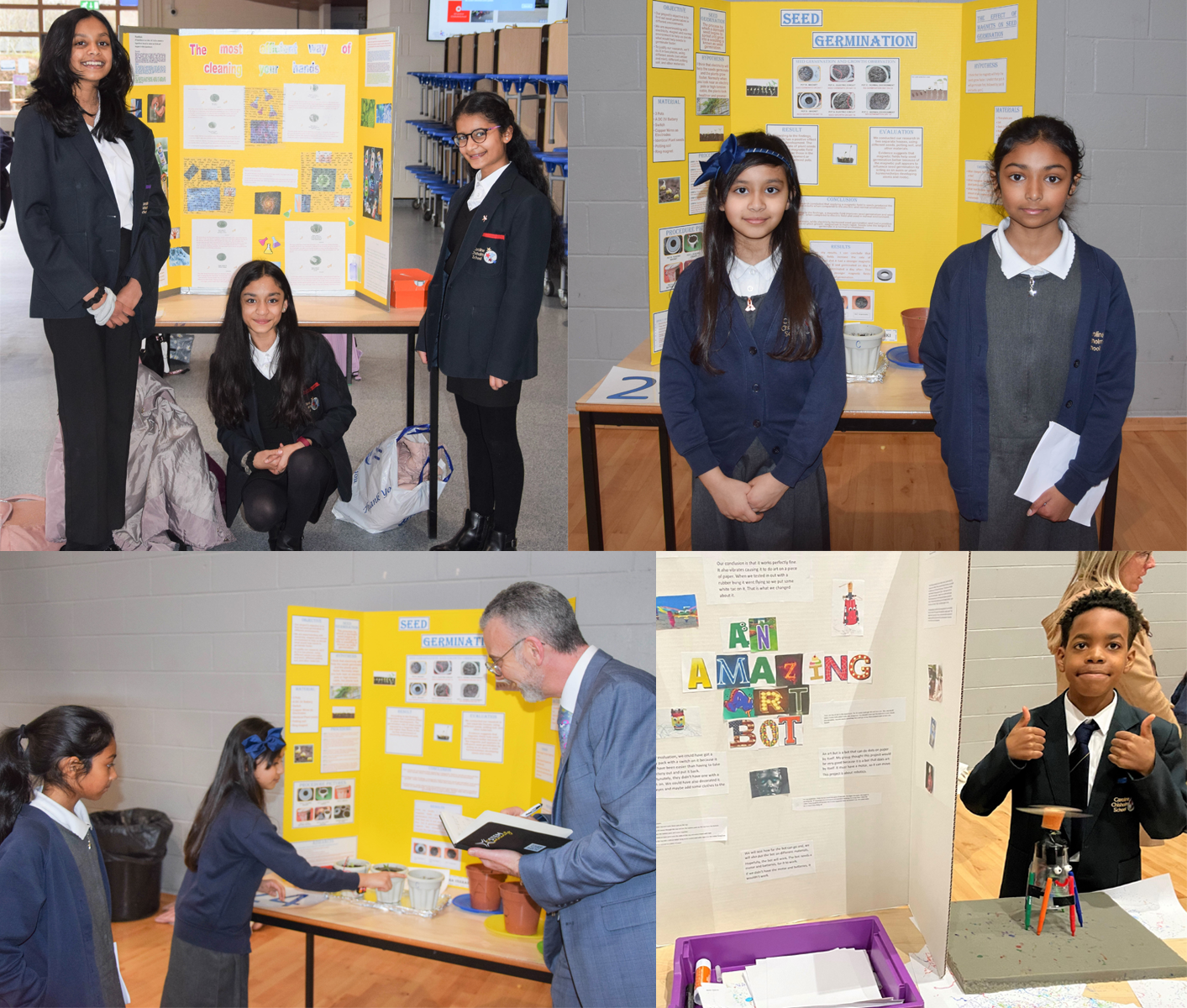 As part of our celebration of British Science week students were able to watch the hatching of chicks in school, through a live video stream during the incubation and hatching period. This live event inspired enquiry based learning across a range of curriculum subject areas in all year groups through a series of eggciting chick related competitions throughout all the departments. Thank you to Miss Rai and Miss Carter for their eggcellent project collaboration to bring this to both primary and secondary! We are also very happy to share that all the chicks were successfully re-homed locally.