CCS Friends - The Big PTA Summer Raffle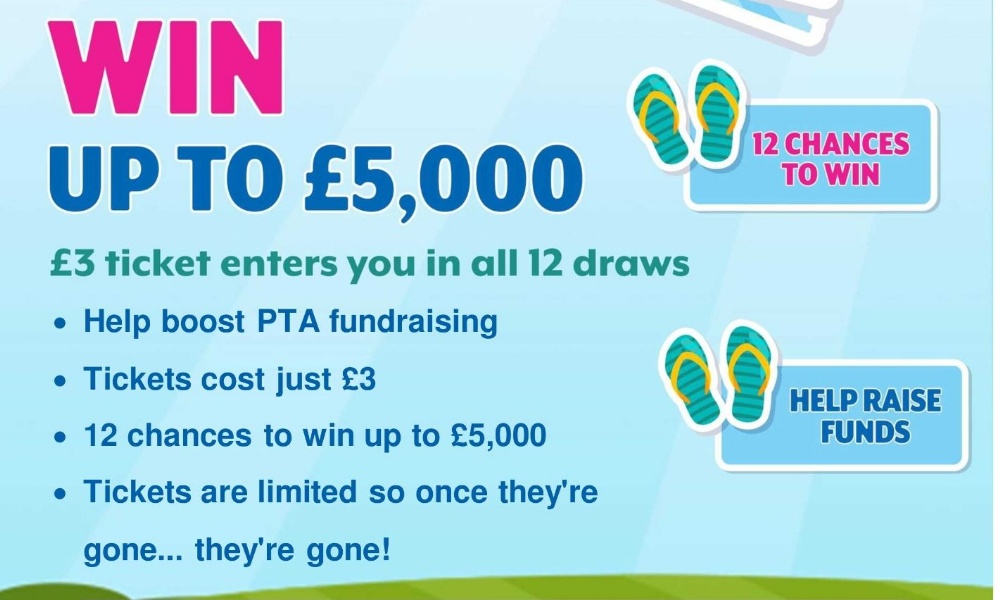 PTA fundraising has taken a big hit this year, so here at CCS Friends, we'd like to end the school year on a high, and we need your help. We are taking part in the Big PTA Summer Raffle 2021, a nationwide PTA spectacular taking place between 26th May to 11th July 2021. This initiative will help to raise funds for CCS Friends Association, and also give ticket holders the chance of winning up to £5,000 in each of the 12 draws.
To purchase tickets, please visit: https://www.bigptaraffle.co.uk/support/caroline-chisholm-school-nn4. Each ticket costs £3 and will generate an individual number that will be entered into all 12 draws. The Big PTA Summer Raffle 2021 is the second national raffle organised by Parentkind. The first event saw £120,000 raised for PTA's and tickets sold out! This May, June and July will see thousands of PTA's across England and Wales take part in a bid to raise an amazing amount of money for local schools. We are excited to be a part of it and look forward to seeing if you are one of the 12 lucky winners!
Draws will run twice daily from 12th July to the 17th of July, and they will announce the winning numbers on the site and let you know if you win via email.
Please share the event with family and friends, and don't forget when you purchase your tickets, please make sure you link them to Caroline Chisholm School.

For more information, please take a look at the attached information poster below or visit www.bigptaraffle.co.uk.