Day 1 - Summer School Extravaganza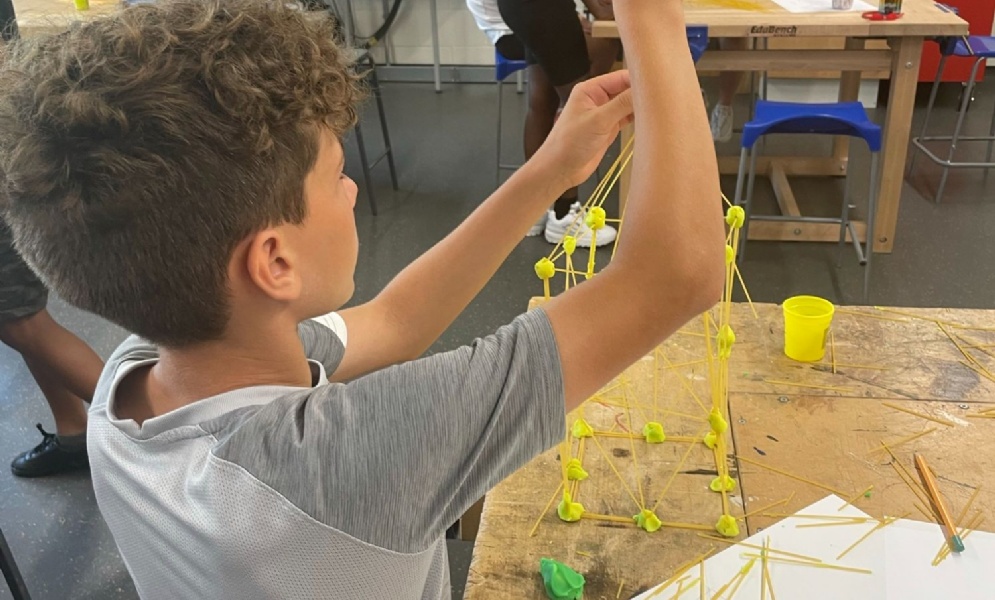 Summer School Extravaganza Day Numero Uno
After a timid quiet start to the morning with a few worried faces, we have hit the ground running with summer school day 1.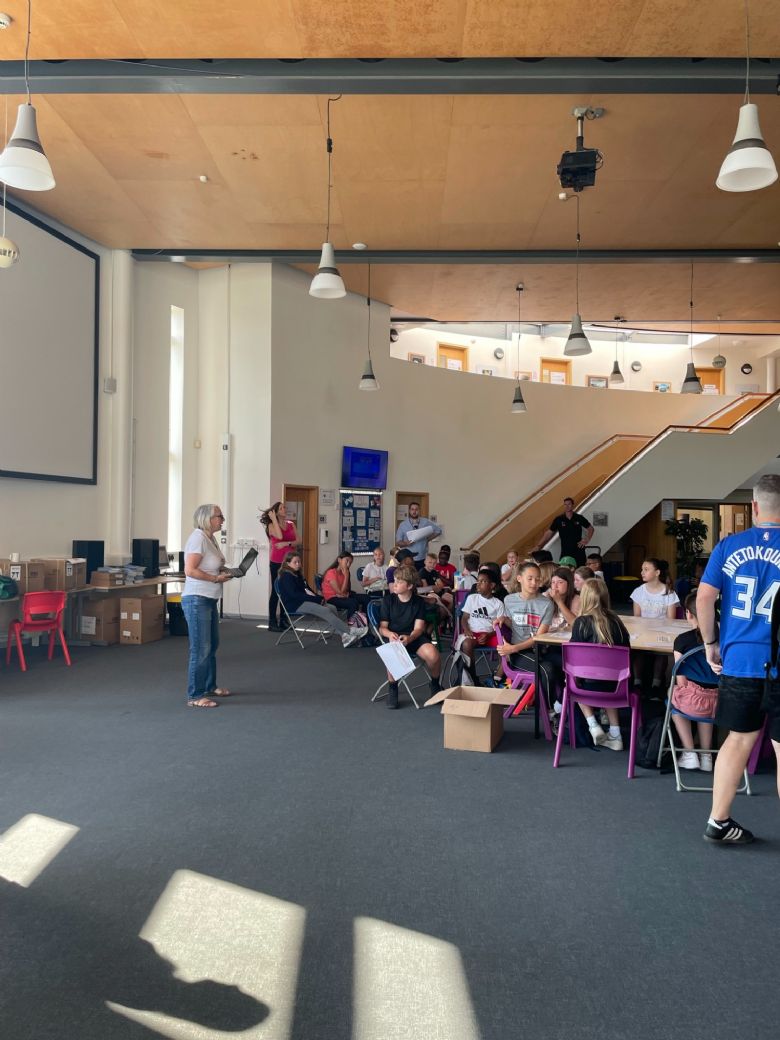 We started the day with a few T&C's and the welcome from Mrs Husband the Assistant Principal for Year 7, before heading to class bases to drop off bags. Each group will be rotating to different activities stations this week and today's fun filled scheduled included Spanish Olympics, Grand Designs with spaghetti, and Bear Grills Forestry School. Students have braved the blazing hot sun, got back in touch with their roots and learnt how to tie knots to ensure their sleep tonight is filled with happy dreams.
Lunch included a Michelin 5* cuisine of Ham or Cheese sandwich, jelly, and a water, which was consumed in record time before heading back to continue the fun and games this afternoon. It was quiet at first in the sixth form centre, but it didn't take long for our students to relax and the noise to roar within school.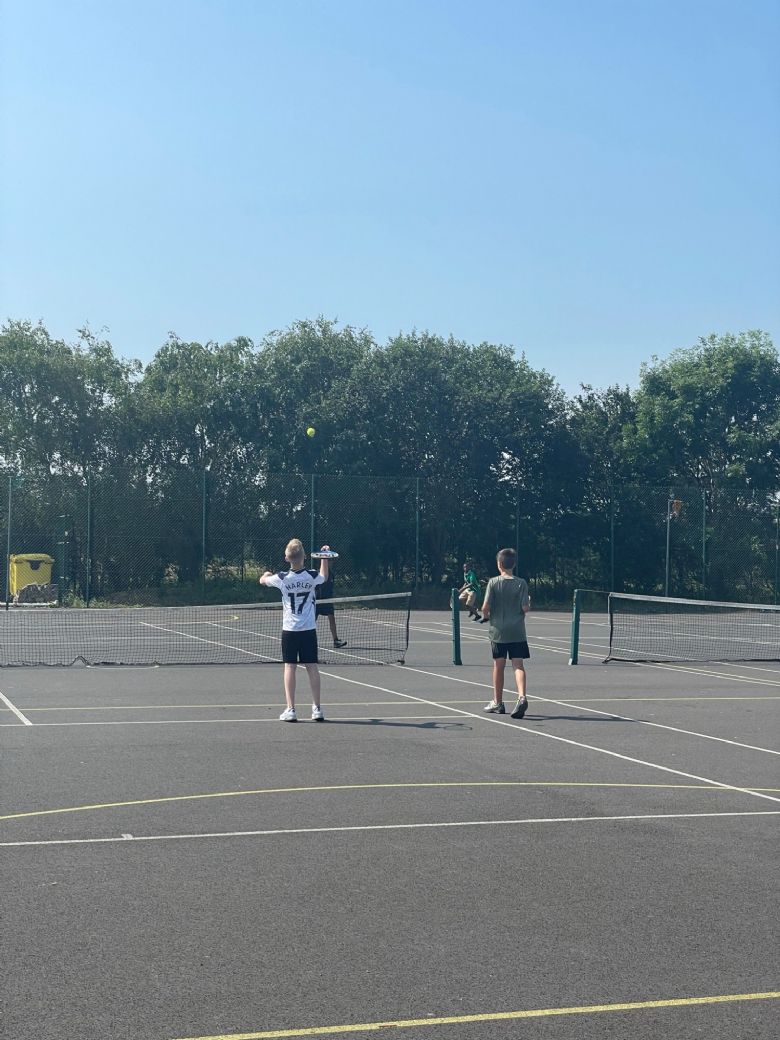 We have been so lucky with the weather this week that it almost felt that Spanish Olympics was being conducted in the Costa Del Wootton. Tennis, both court and table, have been incredibly popular today and an effective way to practice our language skills in a fun and creative way.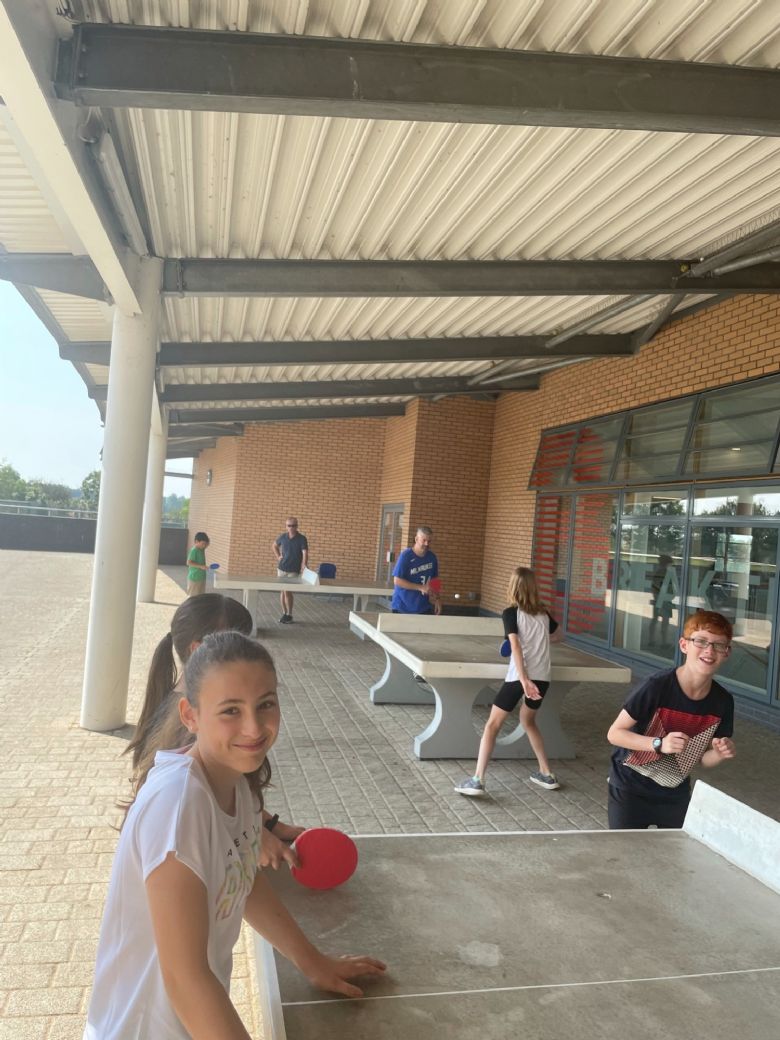 Just a quick reminder to bring plenty of water, sun cream and a hat this week as some activities will be taking place outside.
We look forward to seeing all our lovely Year 6 Summer Schoolers tomorrow for another jammed packed day of fun at 9.15am. Now time for an ice cream!