All-through Science Fair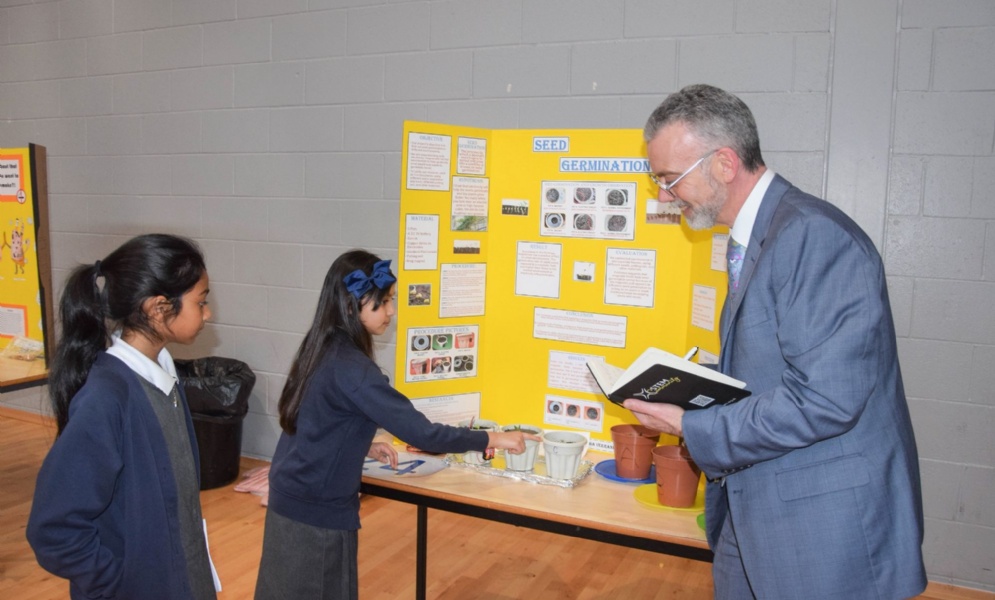 The Science Fair was a great success, and I was so proud of the way our students conducted themselves during the event. Primary age students were competing alongside secondary students in our first all-through competition. I am pleased to share the names of students in the winning groups and all winners received a STEM activity pack.
In third place, Elijah in Year 7 produced a robot, and he tested the movement of his robot on a variety of surfaces. Our runners-up were Riddhi, Dhriti, Parvathi in Year 7, their project involved investigating a variety of soaps to see which one removed the most bacteria from the skin. Our amazing Year 5 winners Samra and Trisha investigated the effect of magnetic fields on the germination of seeds.
Students will receive a Bronze Crest Award for their projects and winning projects have been submitted for entry in the Big Bang Science Fair Event at the NEC. All Year 7 students will be invited to attend the Big Bang event. Well done to all students involved!
- Mr Gardiner, Science Faculty Leader