Garden of Hope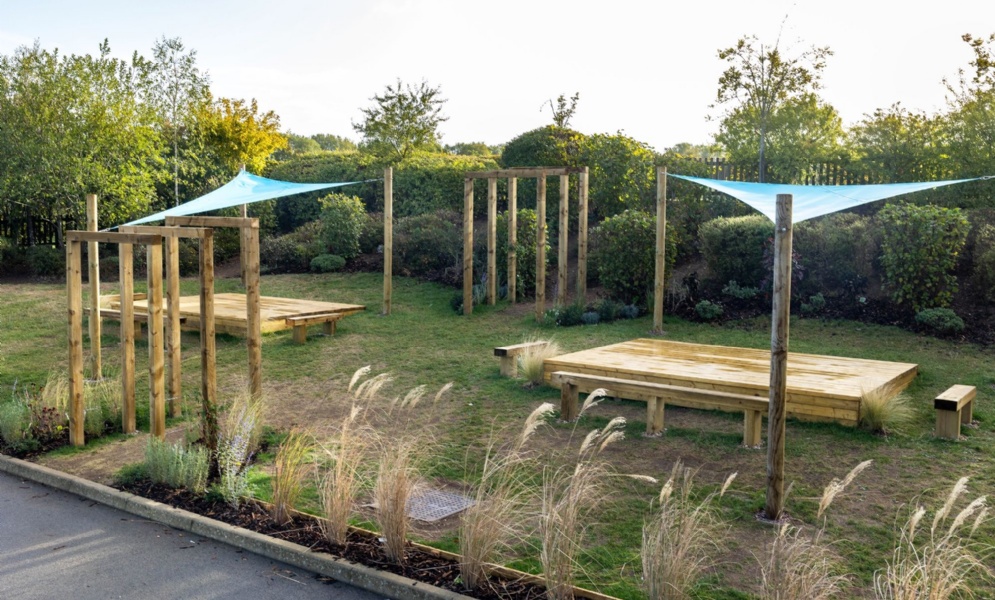 We are so pleased to share the opening of the Garden of Hope! Through the recent loss of much-loved school staff, students and staff wanted to create a beautiful outdoor space inspired by their life and service to the school.
The primary staff and children shared their ideas and with the help of Year 12 student leaders, the garden design was agreed. The school's partners at Gardener's View began work in August, which included two large decking areas with sail sun shelters, bench seats and wildlife attracting plants to promote an outdoor learning space for reflection and wellbeing.
The project has been made possible thanks to the huge fundraising efforts of the school's Caroline Chisholm School Friends, parents, students and local community. We can't thank you enough for all that you do in supporting us as a school.
To read more about the Garden of Hope and other recent school projects, please click below to view our article in the Chronicle & Echo.
Caroline Chisholm School Northants opens 'Garden of Hope' | Northampton Chronicle and Echo