Loki Plummer - Super massive shoe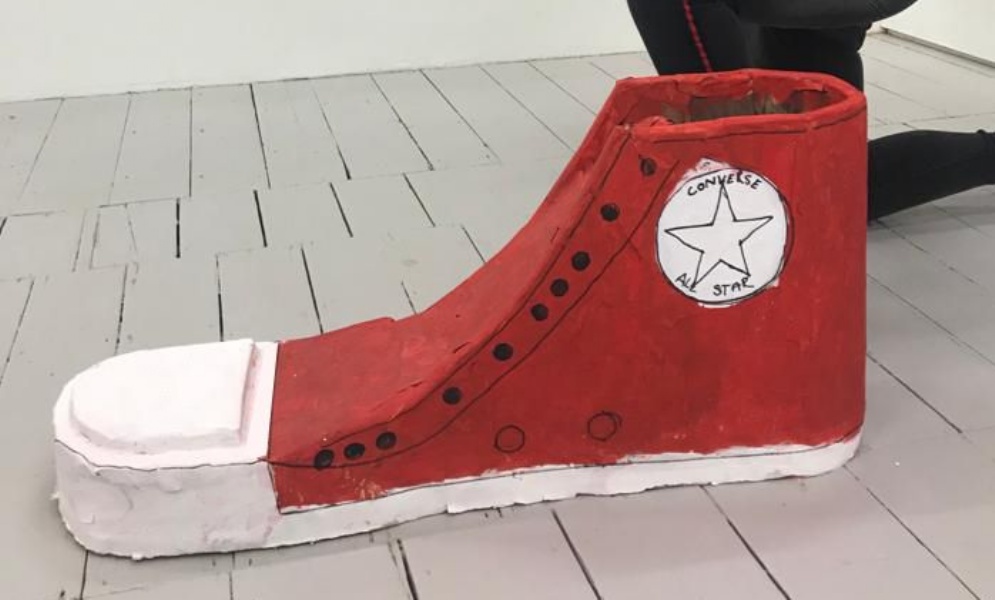 We are immensely proud of student Loki Plummer, who had his work exhibited recently at the Royal Academy Youth Summer Exhibition in London. Loki's mum said "he was really pleased, the curator spoke with him and said they received more than 17,700 inspiring and inventive submissions from artists and whittled it down to 392 artworks" - we are incredibly proud.
Please see the photos below of his entry and of Loki at the opening of the exhibition.....it was his birthday on the same day too!!