Open Evening at the Lowdown - Time to Talk Day - 2 February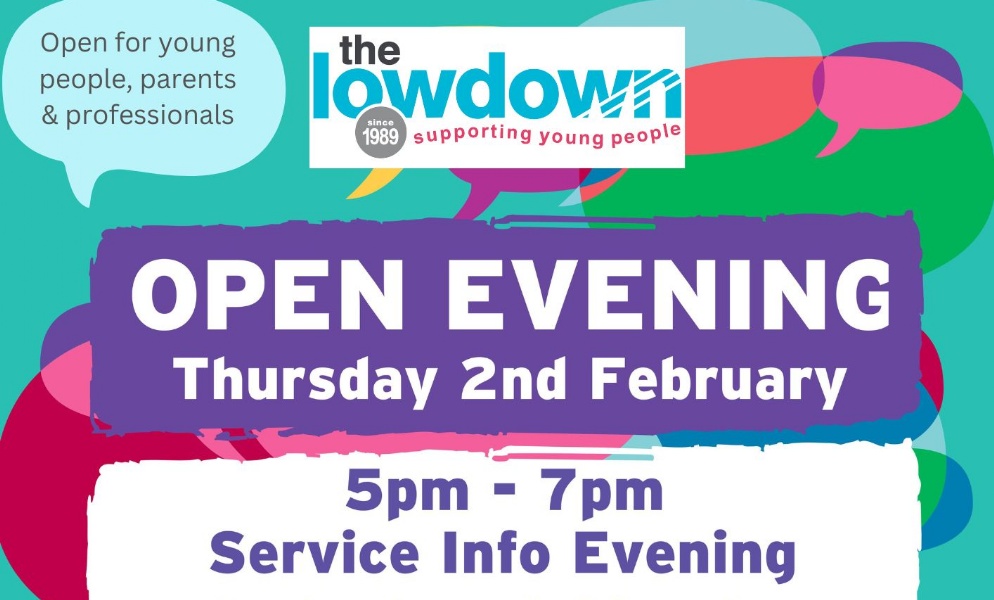 Thursday 2 February is national Time to Talk Day. Happening every year, it's a day for friends, families, communities, and workplaces to come together to talk, listen and change lives.
The lowdown is holding an open evening in our new Lowdown Lounge 5pm – 7pm for young people, parents/carers and professionals to drop in and find out more about our services, ask any questions, find out how to refer and start the conversation about mental health.
People can drop in anytime between 5-7pm on Thursday 2nd February and pick up a leaflet, get more info or have a chat about what we provide. Address: 3 Kingswell Street, Northampton NN1 1PP