Remembrance Day 2021 - Northampton Remembers Film - Contributions welcome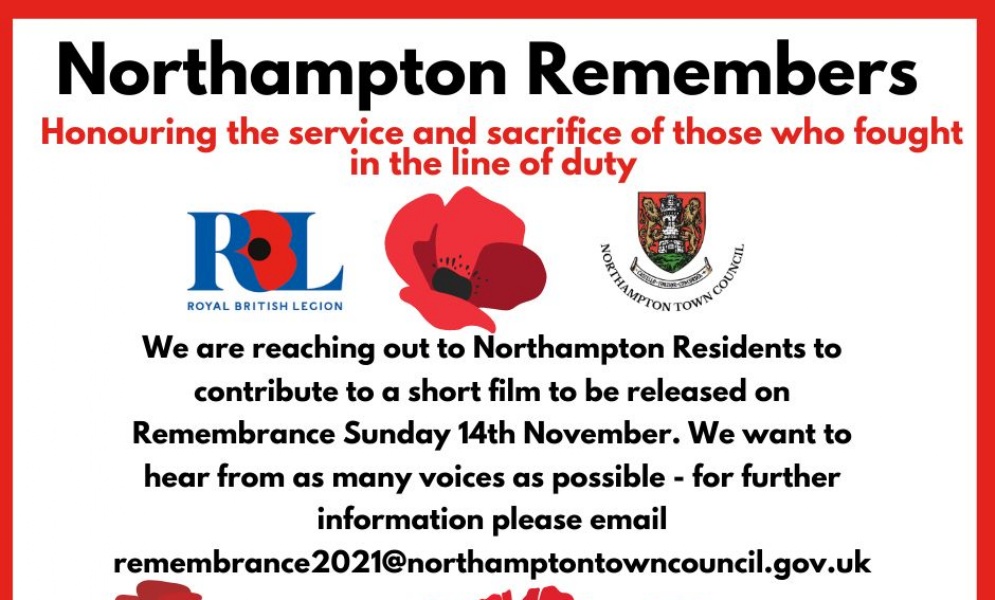 We would like to share with our school community the message below on behalf of Northampton Town Council:
Remembrance Sunday this year will be a live event taking place on Sunday 14th November, however we understand it is not always possible for everyone to commemorate in the Town Centre.
With this in mind we are reaching out to Northampton residents to share their contributions to be made in to a film which will be broadcast on the day on Northampton Town Council's social media channels.
If you would like to share; a short video, a poem, pictures of loved ones, a song or maybe even a piece of art work your contribution will be more than welcomed.
Please email remembrance2021@northamptontowncouncil.gov.uk for further information
Invitations and information about Remembrance Sunday in the Town Centre are to follow.