Volunteer Tree Planting with the Wootton Parish Council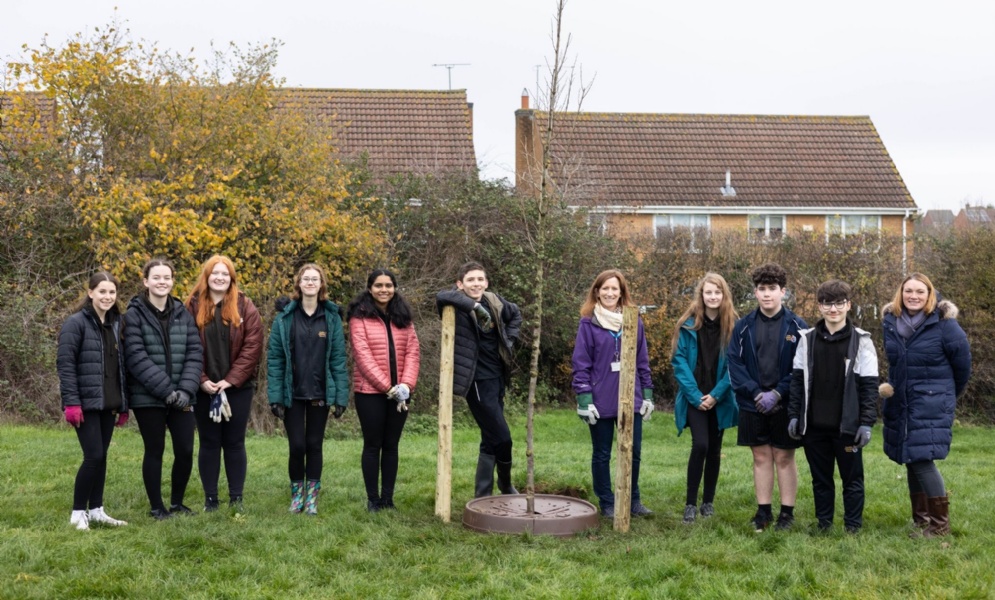 Today a group of our student house captains joined members of the Wootton Parish Council, Save Our Street Trees - Northampton and local volunteers to help plant 28 trees along the pathway of a park close by to the school, creating a picturesque walkway for everyone to enjoy.
Our house captains also spoke to BBC Radio Northampton live on air this morning, discussing how wonderful it is for them to get involved in this fantastic community project. Head of Melbourne House Mrs Starr would like to say how proud she is of the group and how wonderfully you have represented the school - you all did a brilliant job!
Please do listen out to BBC Radio Northampton throughout the day to hear more on what our students had to say.