U14s Girls National Cup Football v Redborne - 21/11/23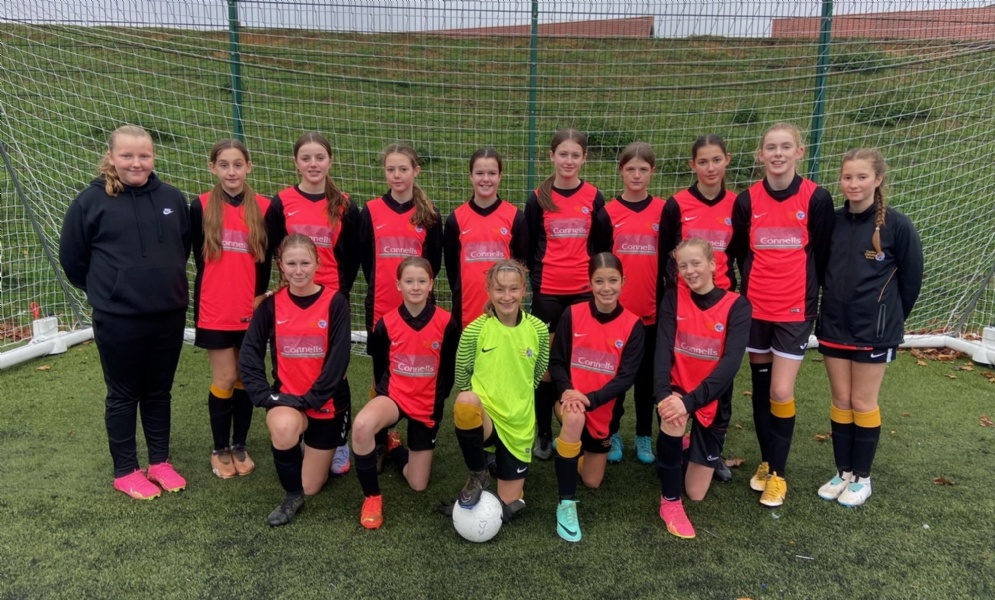 The game started with a quick two goals from Redborne, the girls quickly knew they had to play tighter and firmer to keep their place in the cup. Kyla managed to break on the left wing and score an excellent top corner goal. The game was 2-1 at half time. With some injuries in the first half, some changes were made to the CCS Team. The girls played excellent football, holding Redborne off for a good time during the 2nd half. Towards the latter half, Redborne broke through and scored another goal 3-1. The girls kept fighting, but Redborne were strong on the attack and took the lead to 5-1 with 10 minutes to go. With a break on the wing, Kyla and Lily were on the attack once again. Lily played the ball to Millie in centre midfield who secured us our 2nd goal of the game. With the game 5-2 with the final minutes to go, Annabel continued to make some fantastic saves and Leah and Sienna in defence kept their attack from scoring any more. In the final few minutes, Redborne had a break through and finished the game 6-2.
Redborne being an upper school, had a team of all Year 9 players. Our team currently only has 3 players in that age group. The girls did tremendously to make the 4th round of the National Cup and challenge other teams in the year group above. Next year, the girls will come back even stronger and more experienced.
I am very proud of their resilience, teamwork and team spirit to not give up, drop their heads and play with sportsmanship.
Well done to all the girls involved in the National Cup Squad and for being selected from many girls at training. This is the furthest CCS has ever reached in the Girls National Cup, and I am proud of their success.
Players player: Lily B
Managers Player: Annabel A