British Karting (Year 9)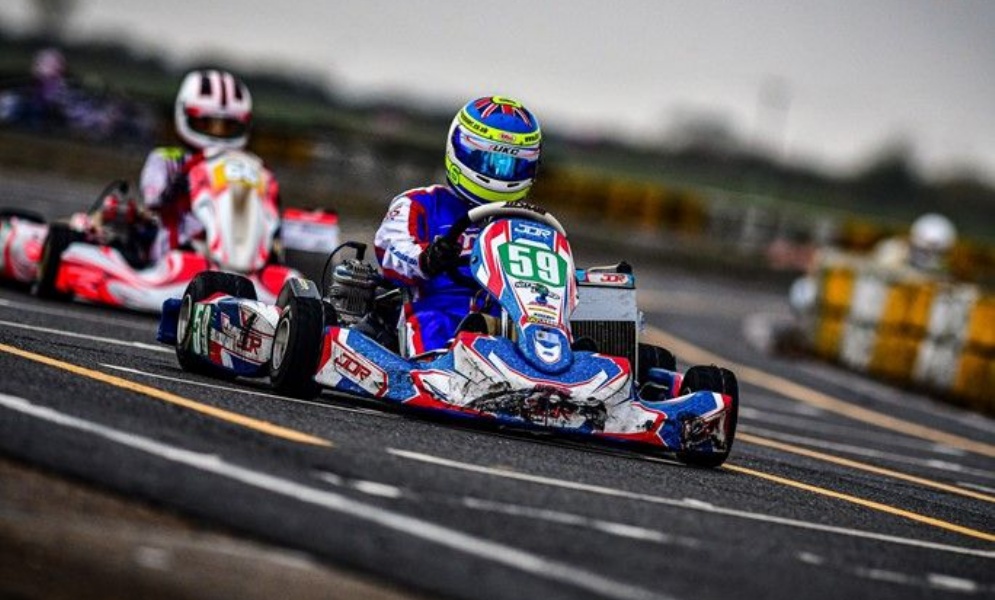 Archie Heron has been Go Karting at a professional level for over four years. While driving in Cadets he had over 30 podiums. Archie finished 2nd in the Daniel Riccardo UK Series Championship. He also finished 6th in Super One Championship, which is where George Russell, Lando Norris and Lewis Hamilton started their careers. Archie was also the East of England Champion 2 years running.
He is now racing in a Junior X30, with 13 to 16-year-olds, the kart reaches speeds of 75 mph. Over the past year has raced at Whilton Mill and Kimbolton tracks and regularly finishes in the top 10, with tough grids of over 30 drivers that includes European and British champions.
This year, Archie will continue with his club racing locally and is also taking part in the British Kart Championship which takes place over six tracks across the UK, the pinnacle of British Karting.