Year 10 Coaching Gymnastics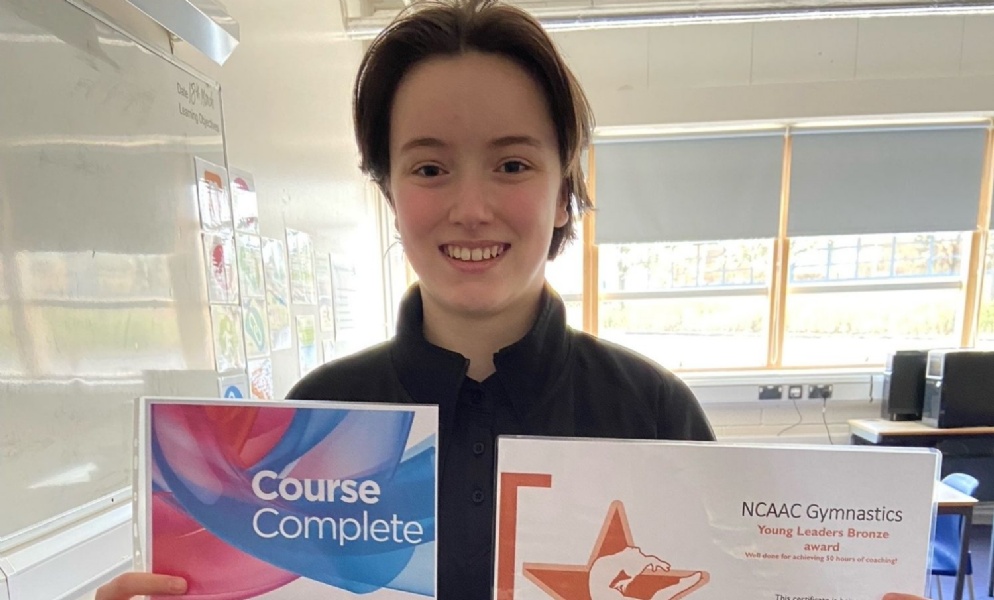 Zsofia Lotter in Year 10 for her commitment to leadership. She coaches at Northampton NCAAC Gymnastics Club and received a Young Leaders Bronze award. She has been coaching there for the last few months and was keen to show her success in completing her qualifications to the PE team.
Zsofia has started coaching to develop her overall confidence.
Well done Zsofia!