Year 7 sprinter wins 200m & 100m at Northamptonshire County Championships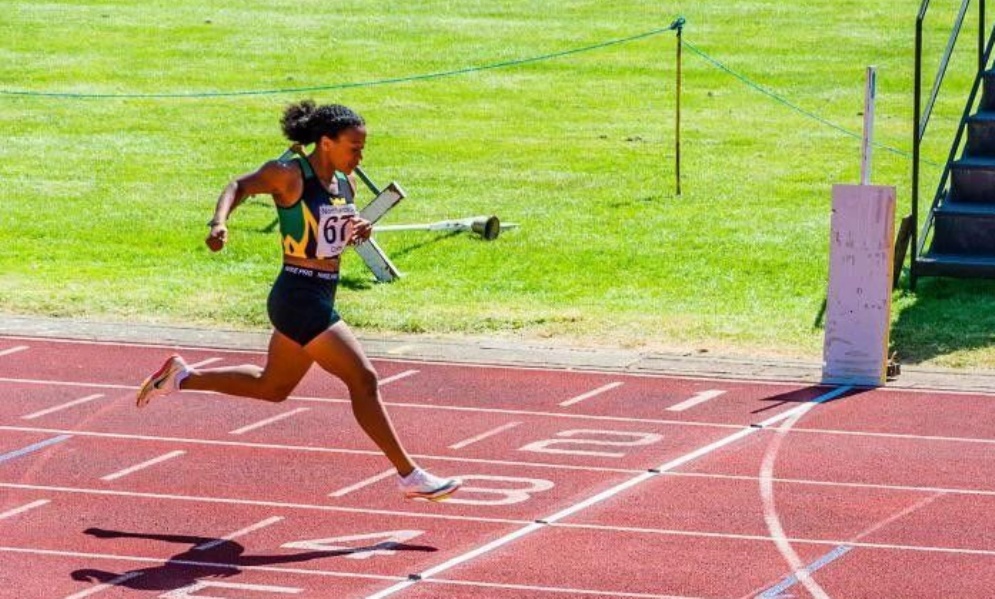 An amazing achievement for Year 7 student Jasmine Jessamy who competed in the Northamptonshire County Championship this past weekend and won in both the 200m in 27.19s and 100m in 12.98s! Her fast times have her placing well in the Power of 10 rankings. Jasmine has either equalled or broken the 12-year record for the 200m U13 G in that competition.
Jasmine's talent for sprinting was discovered at an early age in primary school at CCS. Mr Wood who teaches in primary was Jasmine's PE teacher at the time and spotted Jasmine's talent at the age of 6. He suggested we get her a trial at the local club which was Rugby and Northampton at the time, however we had to wait a couple of years as the entry age is 8 years.
Jasmine has been training with the local club, now Northampton Athletic Club (NAC) ever since and has grown from strength to strength with consistent performances and a good attitude towards training.
In addition to training with and representing NAC, Jasmine is coached by Christine Bloomfield who has represented Team GB internationally and has coached the likes of Christine Ohuruogu.

She has an upcoming competition in Milton Keynes. Well done Jasmine! We can't wait to see what's next for you!