Combined Cadet Force (CCF)
Caroline Chisholm School are delighted to have added the Combined Cadet Force (CCF) to the enrichment opportunities. The overarching aim of the CCF is to instil positive values in young people that will help them to get the most out their lives and contribute to their communities and country.
It focuses on developing courage, self-discipline, respect for others, integrity, loyalty and commitment. It also helps to develop effective communication skills, confidence, being part of a team with a winning spirit and a sense of pride and achievement.
It promotes the qualities of responsibility, self-reliance, resourcefulness and a sense of service to the community. Activities include drill, skill at arms, shooting, fieldcraft, first aid and adventurous training.
By joining the CCF, cadets have the opportunity to get involved with charitable work and volunteer in the community to gain nationally recognised qualifications such as the Duke of Edinburgh's award.
The CCF is a partnership between the Ministry of Defence and schools. We are honoured that our regimental affiliation is with the Life Guards (Household Cavalry), the most senior regiment of the British Army. Our cadet unit has already been to visit the Household Cavalry barracks in Knightsbridge, London as well as spending the day learning more about our parent regiment and its past history.
Parade nights are held weekly on a Tuesday from 3.30pm – 5pm with further opportunities for cadets to participate in at least 2 weekend exercises, an annual summer camp and wider community functions.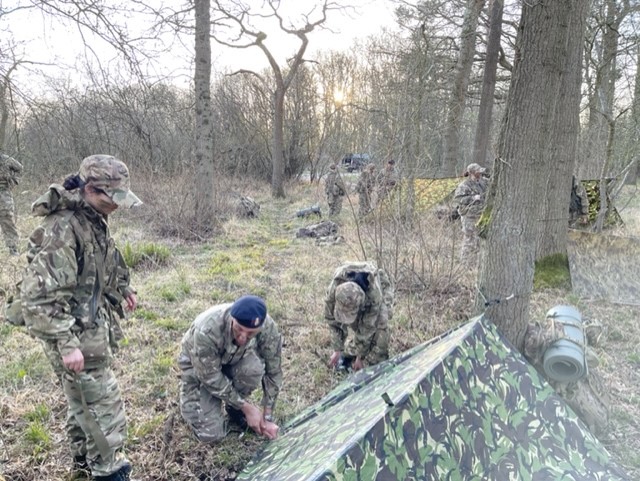 If you'd like to get involved or learn more about CCF, please contact any of the below staff:
CCF Staff at Caroline Chisholm School
Contingent Commander 2nd Lt Rayner - irayner@ccs.northants.sch.uk
---