CCS girls beat EWS in the semi-final 4-1!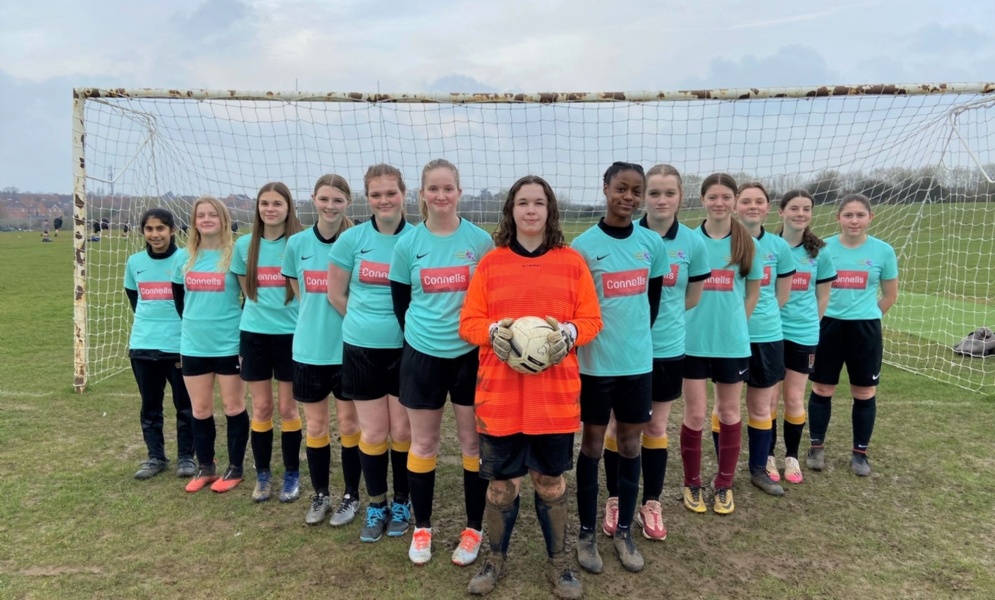 CCS girls beat EWS in the semi final 4-1! The girls played exceptionally well throughout with some excellent goals being scored.
Goal scorers: O. Ndefo/ T. Warren
Managers Player: R. Mistry- for perseverance and determination the whole game!
The girls will face either, Duston or Moulton in the final.

Captains: O. Ndefo (Year 10) and T. Warren (Year 11)
I am super proud of this team. Many girls started with me in the football squad in Year 7, and I have watched them develop and grow and go from strength to strength. Many of them are playing for local teams or academies, and it makes me proud to have been a part of their football pathway. Watching them play over the years, they have grown into such a talented team and a pleasure to coach/watch.
They were so unlucky pre-Covid as they were also due to play in a county cup final that year, and it's great to see the year we are back they have taken that opportunity again.
Well done girls! - A. Evans