Double County Cricket Champions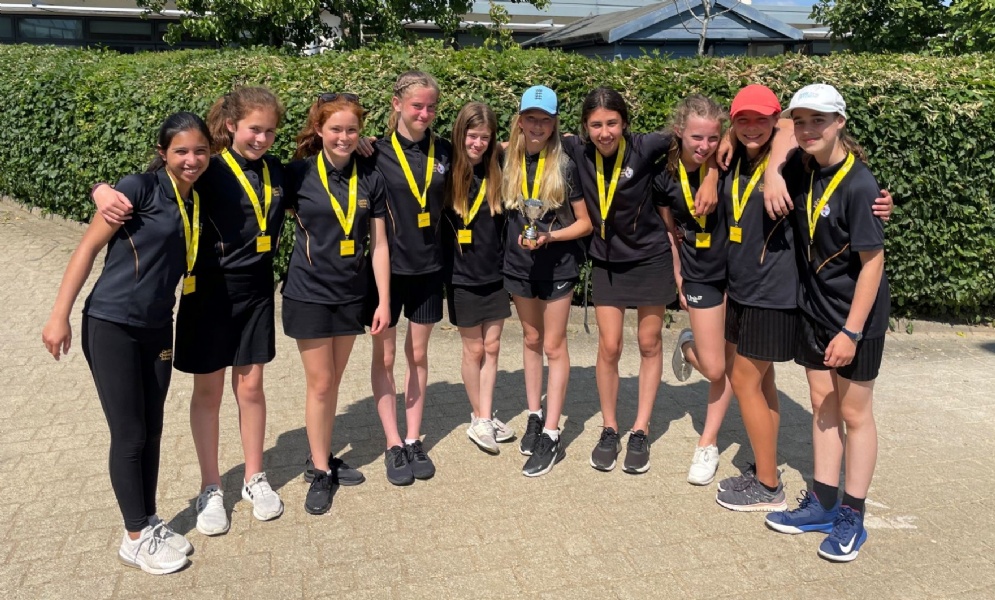 On the 22nd of June the under 13 girls took part in a 'softball' Cricket tournament at Wellingborough OG's.
In a four team group the squad of 10 girls all contributed in a rotation of 8 player games, and they showed their class in winning all three games and topping the group which included KSA, Wollaston and Duston.
A challenging semi-final against NSG kept the girls battling until the final over, but a mixture of resilience and composure allowed the girls to reach the final.
The final saw the girls come up against group two winners - Moulton and a new challenge for the girls as they lost the toss and batted first for the first time on the day. A competitive score was posted by CCS which gave Moulton a chance... however, an outstanding and confident fielding display saw CCS comfortably become the double County Cricket champions after winning the indoor competition early on this academic year!
Well done to all the girls, and they will now represent Northamptonshire in the Regional finals on the 6th of July.