U16 Girls are victorious in the County Cup!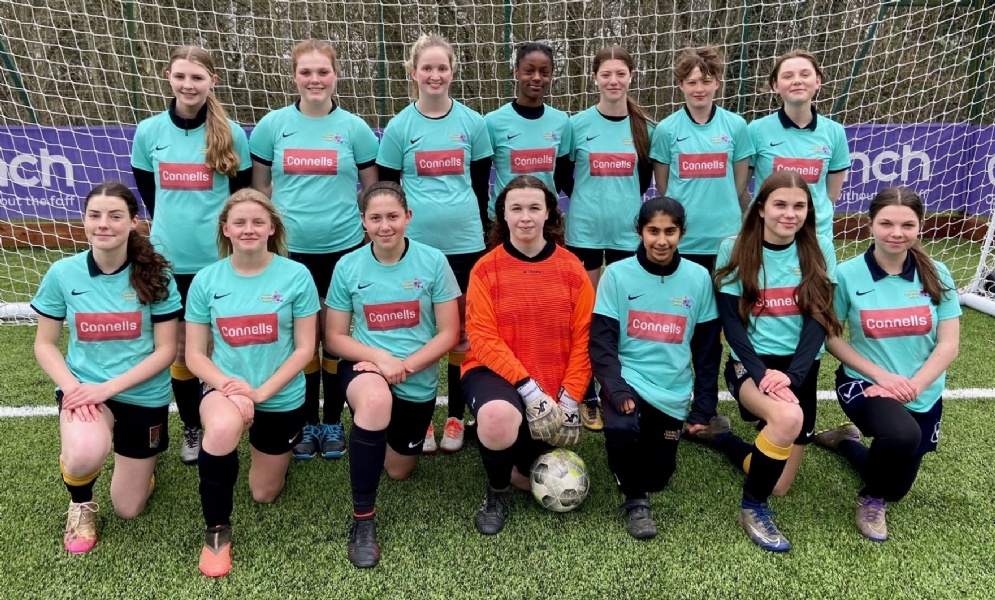 The girls defeated Moulton in the U16's County Cup Final hosted at NSB on Wednesday 30th March.
The girls were the definition tonight of the high performing learners we are striving for and CCS. The girls showed sheer determination throughout, they battled every minute, made sure every tackle counted and fought right until the very last minute of the game. They persevered when they conceded, and we're down more than once in the game. They were agile in their strategy planning, adapting and changing set plays and formations when it was required. Their speed and accuracy was second to none, the goals were some of the best I have seen in girls football for a long time.
They were an absolute credit to the school, 70 minutes of game play working tremendously hard, leading and encouraging each other wherever they could.
Then 10 minutes of gruelling extra time scoring in the 4th minute and showing resilience to hold that leading scoreline till the end!
I am beyond super proud of the girl's achievement today. For many of them their football careers started at CCS in year 7, their passion has continued throughout with many of them playing for local and talent development teams. Some even playing for the school's hockey, badminton and netball teams!
With Covid preventing us from a consecutive run of wins for the county cup, these girls have done the honour to ensure the trophy stays here at CCS another year! (That's CCS girls of all ages with the title of football county cup winners for 6 years now)
It just proves that when a talented bunch of girls work together than can achieve so much more!
The timeline of the game showcases that more than ever. A massive well done to all the girls involved.
- Mrs Evans
Timeline of game:
First half:
We conceded in the first 10 minutes 0-1
We equalised shortly after! 1-1
We scored again! Now leading 2-1
2nd half:
We conceded again it's now 2-2
We conceded again- they took the lead 3-2
We never gave up- we equalised 3-3
Extra Time:
First 4 minutes we score! We have taken the lead again 4-3
We fought till the whistle blew!! We held that lead and took the Victory!