Year 8 Netball vs EWS - AWAY - 05/10/21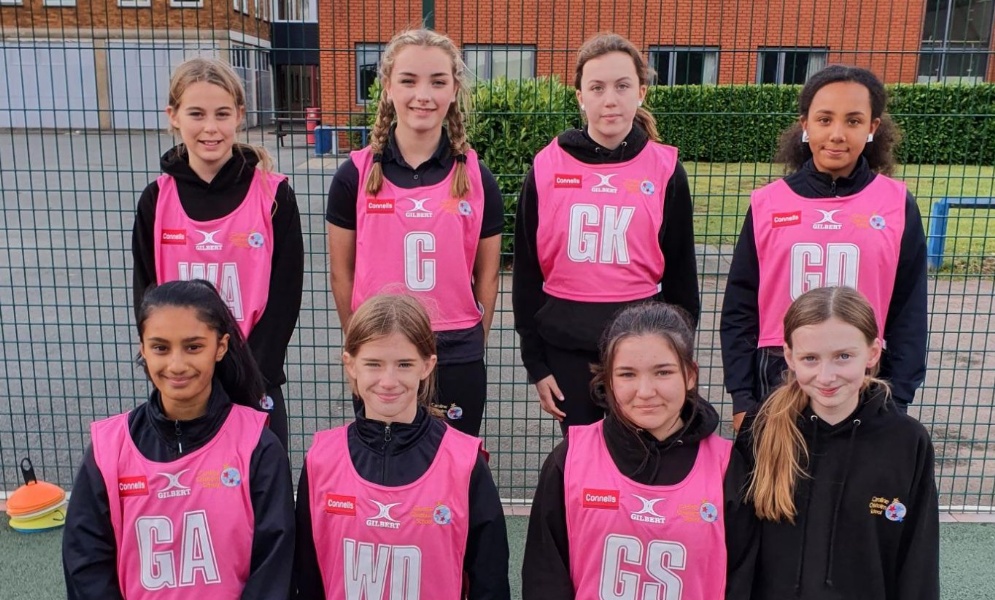 The CCS Year 8 netballers travelled to EWS for their first league match of the season and in fact their first ever league match, given that no fixtures were able to be played in the last academic year.
They soon took command of the game and were strong in attack with F Bennet and R Mistry scoring lots of goals and working well in the circle supported by L Spencer at WA and Y Priest at centre.
The defence of H Hayle, M Scott and L Billingham did well to keep the EWS attack at bay.
Y Priest and K Kwijuka dominated the centre court and CCS were comfortable winners 33 – 0.
Well done to the CCS Year 8 team, with some lovely netball being played and great team work to secure the victory.
Player of the match as voted by EWS - Y Priest