U12 Girls Football County Cup Final v KBA - 11/05/23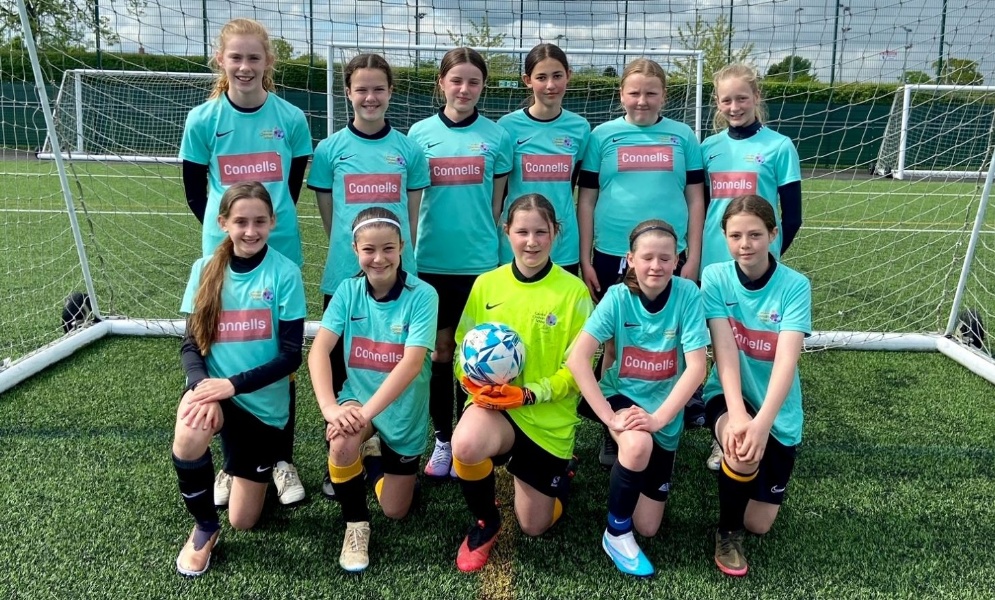 Match report by Coach Mrs Evans
On Thursday 11 May, our U12 girls football faced Kettering Buccleuch Academy for the final round of the County Cup.
The girls went ahead 2-0 within the first 10 minutes. KBA weren't giving up and managed to equalise shortly after with half time finishing 3-2 to CCS. The girls went into the 2nd half with determination, but unfortunately conceded with the first 10 minutes to bring the score to 3-3. The game was end to end with so many opportunities from both sides.
Then CCS had an exceptional breakthrough putting us back in the lead it was 4-3! The girls continued to battle till the end and when the whistle went it was a jump for joy and a sigh of relief! They had done it!! County Cup Winners!!!!!
I am a super proud coach, their dedication, talent and hard work shone through all game, and they came away victorious.
Players player of the match - Molly WJ
Coaches players of the match - Leah G
Goal scorers: Molly WJ- 2 goals/ Leah G 2 goals.