U14 Girls Football County Cup Final - 23/03/23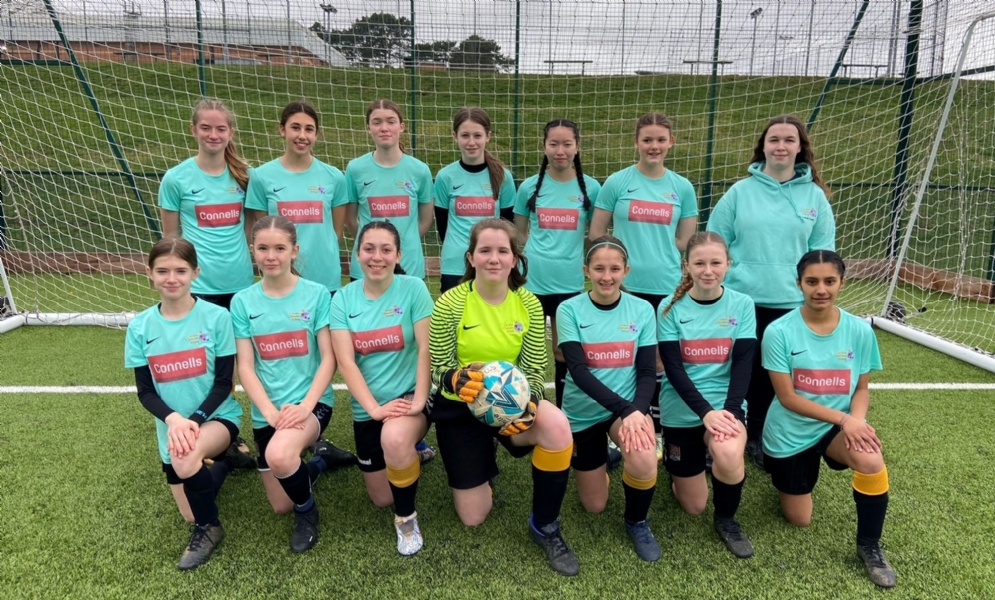 Match report by Mrs Evans:
I am so happy to announce the U14 girls won the County Cup final by penalties! It was a very intense game with large amounts of rain! The girls showed so much determination and resilience to not give up and become victorious.
The girls started by going down a goal to nil. They didn't drop their heads and came back to finish the first half 2-1.
The 2nd half we then lead 3-1, but Latimer were not giving up. They scored with 10 minutes to go to make the score 3-2!
The girls battled to keep the lead, but Latimer managed to score in the last 5 seconds of the game, the whistle was in the referees mouth! The girls finished the game 3-3.
Into extra time, the girls needed more motivation than ever, with new players on the pitch and many of the team tired from the first game the girls did CCS proud to keep the score clear. The decider would now be penalties!
Never a good way to end a final but a real experience for the girls to perform under pressure. A much needed 'you can do this' talk and the continuing calls from me telling them I know they could do it… and they proved me right! All of our girls scored their penalties and Isobel C our goalkeeper saved one making the final score 5-4 to CCS!
A massive thank you as well to my Sixth Form Assistant Coach Zoe B who has coached and supported this team since September. Without the help of the Sixth Formers, I would find the running of so many teams and girls at training very difficult. Zoe was part of the winning U16s team last year and was brilliant and helping motivate and coach the girls through a high pressured event! A massive thank you from me to her! She is in the team photo above.
This is now the 7th Year CCS Girls football have held a title in the county cup football tournaments!!!!! 5 times now for U14 and twice for U16s. The trophy is back where it belongs for another year. The whole PE Department are super proud of them all!
Managers player: Kyla S- incredible talent on the pitch and 2 goals!
Goal scorers Lily B-1/ Kyla S-2