U14 Hockey Winners - 17/03/23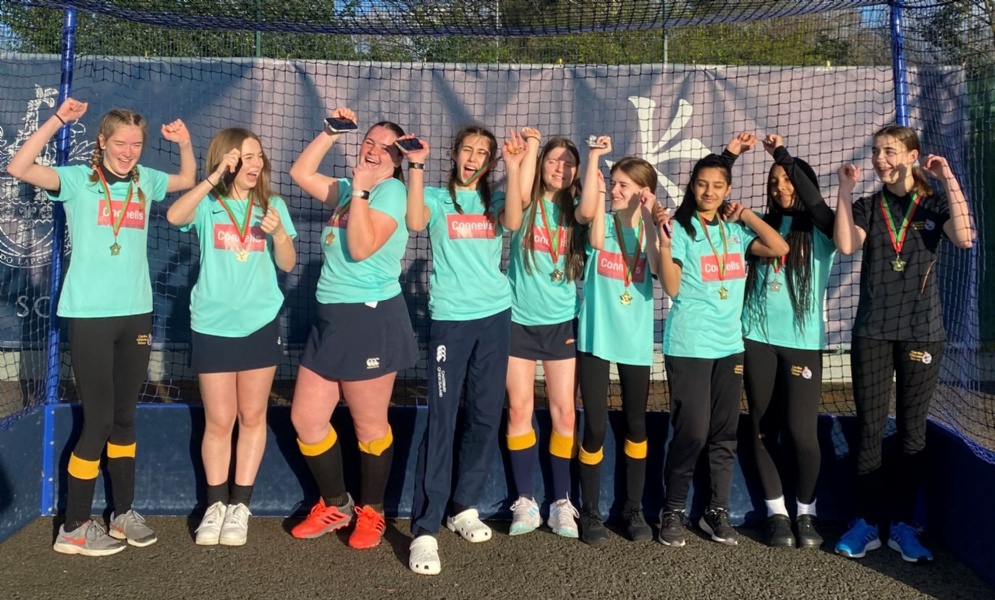 On Friday 17 March, the U14 Girls hockey team headed to Rugby School for the first ever U14 Midlands State School Festival.
Up against schools we had never played before, the girls were excited see how they would get on. Their enthusiasm, encouragement and teamwork throughout the day shone through and their determination against tough opposition was fantastic. The team played exceptionally well in all 5 games, scoring 15 goals and only conceding 3, resulting in 4 wins and a draw.
The results were announced, and CCS came out at the top, winning the tournament!
I am very proud of the girls for continuing to play great hockey in every match and for rising to the challenge of playing against new teams! The team are now excited to attend the first ever England State School Festival at Nottingham in May.
Results:
CCS v Bourne Grammer 1-1 Draw

CCS v Hastings High 6-0 Win

CCS v KES Litchfield 2-1 Win

CCS v KE Five Ways 4-1 Win

CCS v Welland Academy 2-0 Win
Players player: E Spencer
Coaches' player: M Scott