U16 Boys National Cup - Round 4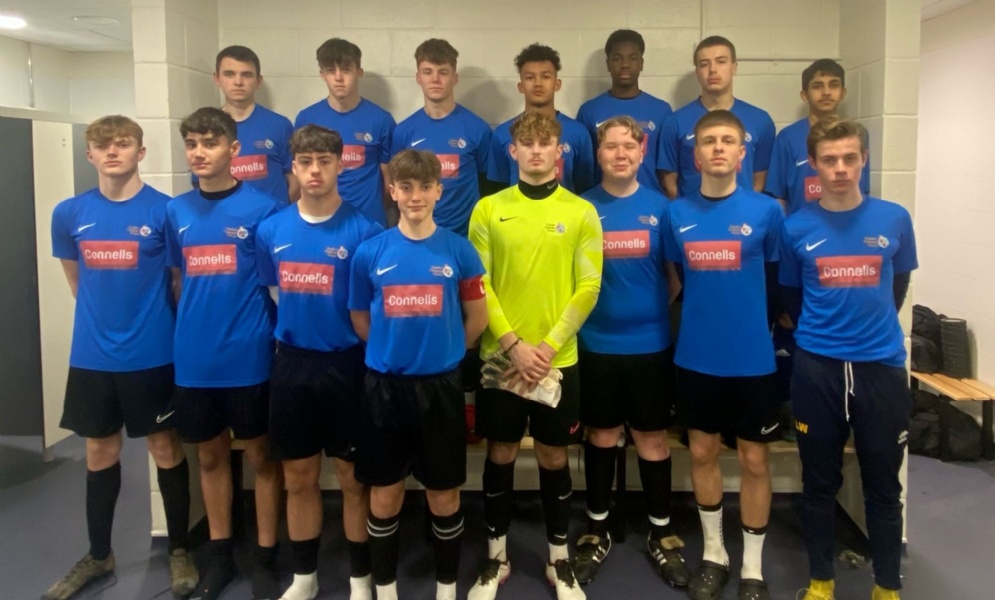 U16 Boys National Cup - Round 4
Wednesday saw the highly anticipated U16 National Cup Round 4 v Brooke House College.
CCS had progressed after a confident 4-0 away win in Market Harborough last week. This time it was the Leicestershire schoolboys that headed to Caroline Chisholm.
A week of unsettled weather had thrown doubt onto the pitch, but the theatre of dreams was in fine condition (albeit a little wet) come 2pm in the afternoon.
Brooke House had beaten Northampton School for Boys 4-1 in the previous round, and they were hoping to pile more misery on a Northamptonshire side. Brooke House boast a fantastic football academy and as such attract a number of international students. CCS would therefore go into game as huge underdogs.
The sun was shining brightly come kick off and CCS raced into a 1-0 lead following an own goal. Brooke House began to get a stronghold on the game and dominated possession. CCS broke away on a lethal counter-attack and A. Evans fired home to double the home side's lead. Brooke House pushed hard to get back into the game and created a number of chances. CCS defended superbly and went into half-time 2-0 up.
The second half started in similar fashion. Brooke House dominating possession and beginning to create chances. CCS had lined up another sucker punch though. The impressive T. Allen burst down the right side before squaring the ball for A. Morrow to slot home. 3-0 and CCS were in dreamland!
Brooke House we're not done though. They reduced the deficit from the spot before being awarded a second spot kick, again scored. 3-2 with 5 minutes remaining. Could CCS hang on?….
In the forth minute of added time Brooke House found their equaliser! CCS hearts were broken as the game headed into extra time…
Brooke House took the lead in the extra period and for the first time in the tie were ahead. Could they hang on?.. No!
Z. Shearman capitalised on the pressure finding the ball at his feet inside the box and calmly placed it into the far corner! 4-4 after extra time as the final whistle sounded.
It's penalties… having shown such resilience to fight back to level the game after conceding 4 in a row, CCS felt confident ahead of the shootout. Could they do it?
First penalty was scored for CCS. J. Bedford then made a save. CCS scored again before Brooke House missed their 2nd. CCS scored a third piling big pressure on Brooke House. They scored their next penalty giving captain J. Rayfield the chance to win it for CCS. He confidently dispatched the penalty into the bottom corner and jubilant scenes followed. CCS had done it!
4-4aet (3-3ft) CCS qualify 4-1 on pens.
Player of the Match. D. Osmond
What a game, what a performance and most of all, what a win!
Round 5 is yet to be drawn so the boys have a couple of weeks to enjoy this win!
A fantastic win and a very well executed game plan! I am very proud of them all.