Winter School Games Futsal Finals - 28/02/23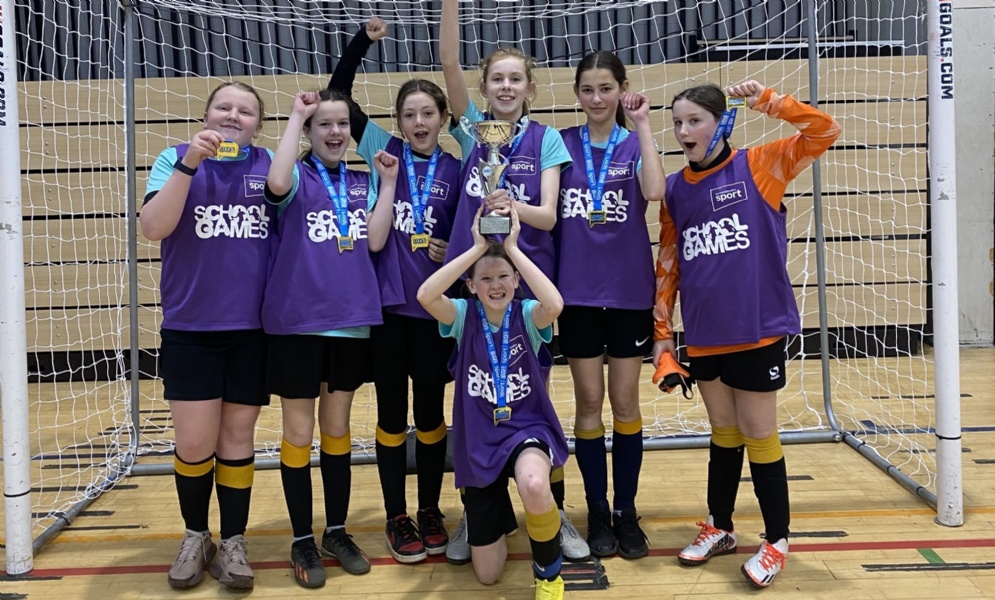 On Tuesday 28 February, the Year 7 girls represented South Northants at the Northamptonshire Winter School Games Futsal Finals at Kettering Arena. The girls were fantastic throughout the tournament, they showed great teamwork and attacking play which resulted in the team scoring 13 goals. The team won all 3 games to win the tournament and become School Games County Futsal Champions!
CCS v Latimer Arts College 3-1 Win
CCS v Duston School 3-0 Win
CCS v Huxlow College 7-1 Win
Goal scorers: Dani, Peaches, Sienna x2, Molly x2, Maya x4 & Leah x3.
Players player - Dani G & Elin T
Coaches' player of the tournament - Dani G