Year 7 District Cup v Sponne at CCS - 4/10/22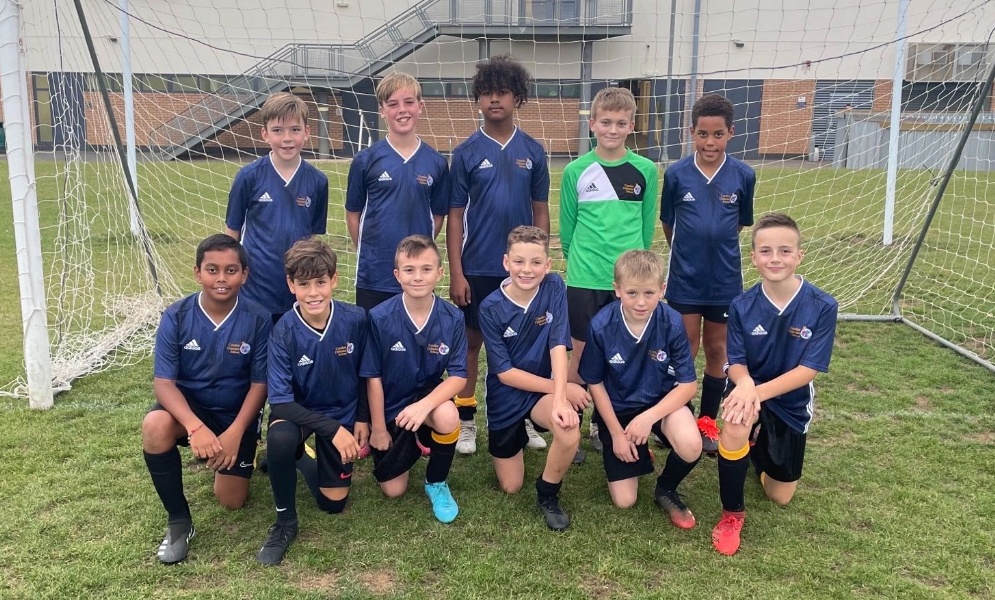 This was the first time this group of boys have played as a team together and this was a result that they should all be incredibly proud of.
CCS began the game on the front foot going 1-0 up through A Farr's clinical finish as he broke through the defence. Sponne were quick to reply, snatching a goal back to make the game 1-1. Both teams had many opportunities to bring a goal back, some great saves made by T De Board kept the game at 1-1 going into half-time. Both teams began the second half looking to snatch the win, with both teams going close. CCS boys were determined to get a goal looking for any opportunity to pounce on. Sponne managed to score a very well worked goal and took the lead 2-1. CCS kept their heads held high and responded through a great team goal finished off by L Blackwood, who slotted the ball into the back of the net to make it 2-2. However, Sponne responded clinically managing to grab two great goals back, ending the game with a 4-2 victory.
Despite the result, the boys should be immensely proud of how they all played showing fantastic levels of teamwork, grit and determination.

Thank you once again to Sponne for a great game and making their way over to CCS, we wish them all the best for future fixtures.
Man of the Match - A Farr