Year 8 Football vs Sponne - 08/11/22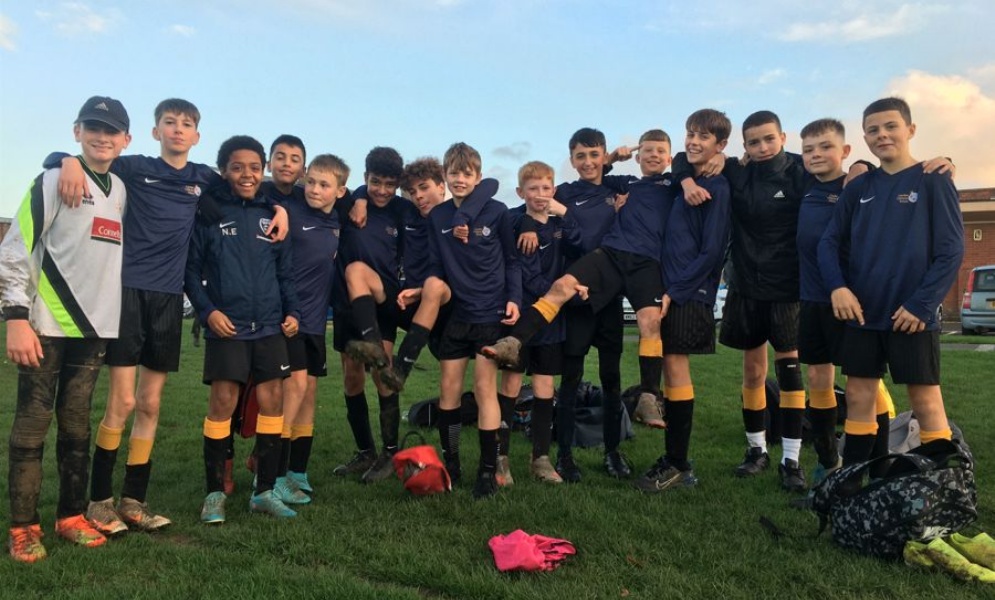 Yesterday afternoon, the Year 8 football team travelled to Sponne School for a County Cup, quarter-final fixture. A brilliant first 10 minutes saw CCS 2-0 up after goals from C. Rosetti and J. Ferreria and then the team carried that momentum into the rest of the first half but unfortunately couldn't find that third goal. Sponne then scored at the end of the first half to make it 2-1. Sponne scored two quickfire goals to make it 3-2.
However, the teams heads did not drop, instead they kept pushing for an equaliser, and continued to work incredibly hard and pressed every ball. Eventually their determination was rewarded with a goal towards the end of the second half and penalties quickly followed. A couple of missed spot kicks from both sides resulted in a 2-1 win for CCS. The team now advance to the semi-finals of the County Cup.
Man of the match was O. McCarthy for his tireless determination and leadership qualities when the team found themselves behind.