Year 8 Netball vs Magdalen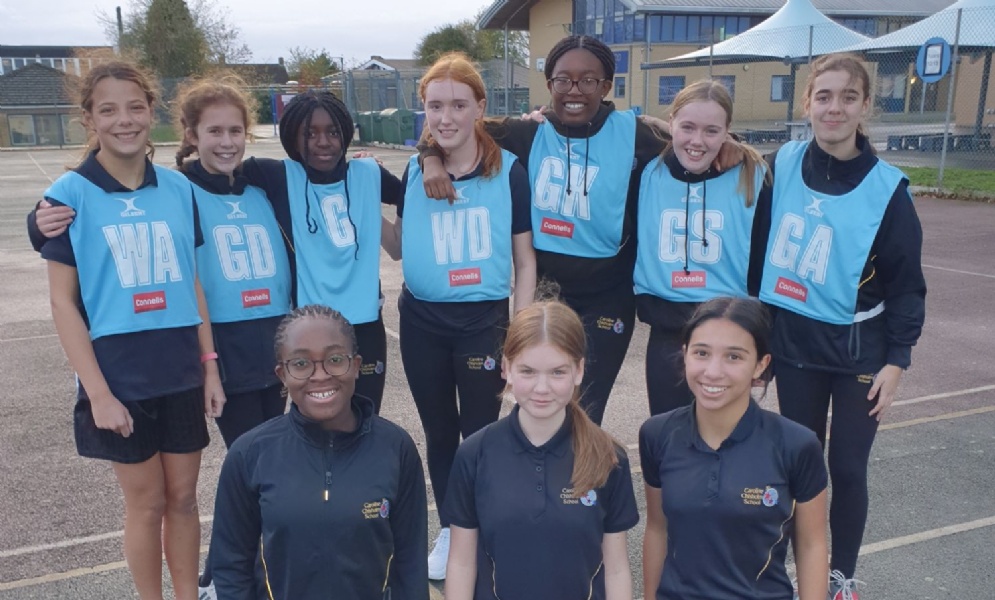 Caroline Chisholm School travelled to Magdalen for the Year 8 league netball match with a very strong squad and many players unlucky not to be selected for this game. CCS took control of the game during the 1st quarter with strong shooting from I Robinson who was outstanding in the circle. Special mention to H Morris who played a wonderful WD, picking up any loose balls in the centre third and helping CCS go on the attack again. By half-time CCS were 6 – 0 up.
In the 2nd half some changes were made, but again CCS coped with this and F Osisanya defended exceptionally and E Swaffer went to GA and was shooting from the edge of the circle with great success. E Taylor played so well, whatever position she played, and the final score was Magdalen 0 – 15 CCS.
Player of the match (as chosen by Magdalen players) was E Taylor but H Morris also deserves to be noted as player of the match as she really played so well.