A Level trip to the Poetry of the Decade conference - 01/12/22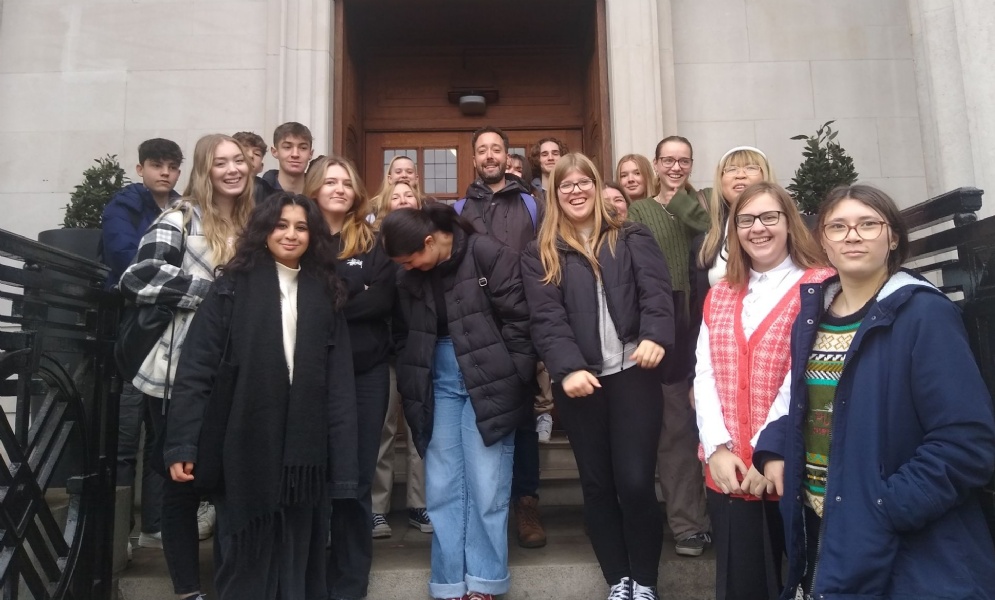 On Thursday 1 December, an intrepid group of Y12 and 13 Literature students braved Northampton Station and the wilds of central London accompanied by Mr Ullmann, in full 'airport Dad' mode, and Mrs Coe.
The journey there and back was smooth sailing and provided opportunities for refreshments and lots of laughter.
The poetry conference itself was excellent with opportunities to speak to the actual poets who students study, buy their poetry collections and even get them signed by the poets. All three of the studied poets who discussed their poems Patience Agbabi, Vikki Feaver and Ian Duhig, were fascinating in their own unique ways.
Students and teachers alike were encouraged to spend two minutes writing an Ode to something random during a discussion of Tim Turnbull's Ode on a Grayson Perry Urn and one of these have been included below for your enjoyment!
An Ode to Food Courts:
What's this here? A multiplicity of choice
From samosas and burgers to coffee or beer;
The choice is bewildering but invigorating too
Much improved on staff rooms and microwaved stew.