Day 3 - Tarragona & Sitges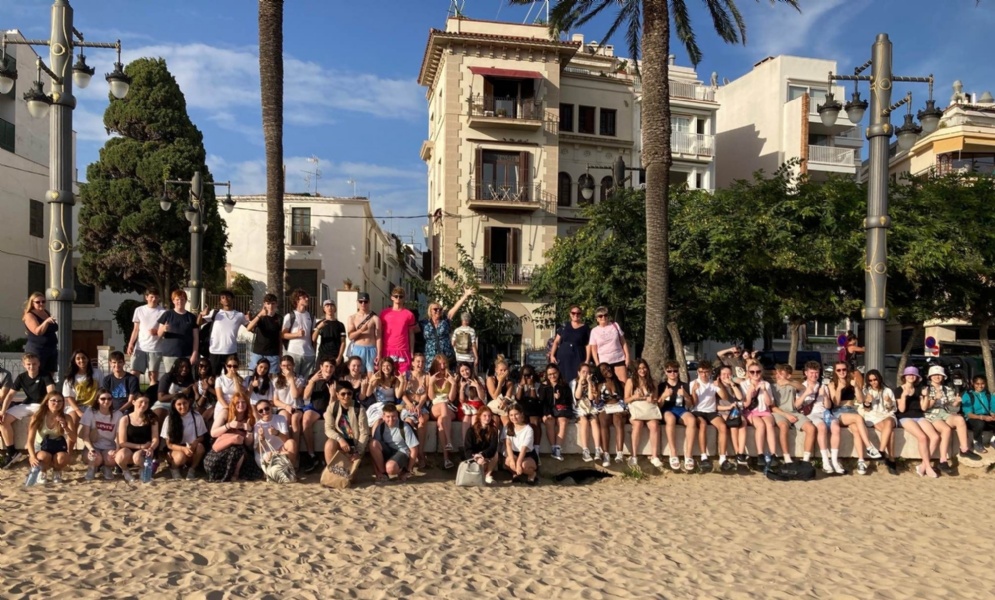 We had another very early start today as the headteacher of our partner school wanted to welcome us to Tarragona. The school is a very short walk from our hotel and is the biggest in Tarragona, but very different to ours. Our students were surprised that the Spanish students call all their teachers by their first names and that the teachers can wear whatever they like. And this goes for the headteacher, Jordí too, who greeted us in t-shirt, above ankle trackies and trainers with no socks! Imagine!
We had a guided tour of beautiful Tarragona in the morning and shortly after we set off visiting the Roman sites and the cathedral while learning about the importance of Tarragona in the region. The views from the top of the King's Castle across all of Tarragona were spectacular.
Then we set off for Sitges, another seaside town along the coast. Students had a really chilled afternoon which included a little shopping, beach football, paddling in the sea and relaxing in the sunshine.
Once again our students did us proud and our guides in Tarragona, who are also teachers, commented on how well they conducted themselves around the city.
Star of the day today has to be Mr Colman who provided the much loved coach disco on the way back to the hotel, although his choice of music did sometimes leave much to be desired.