Day 4 - Themepark excitement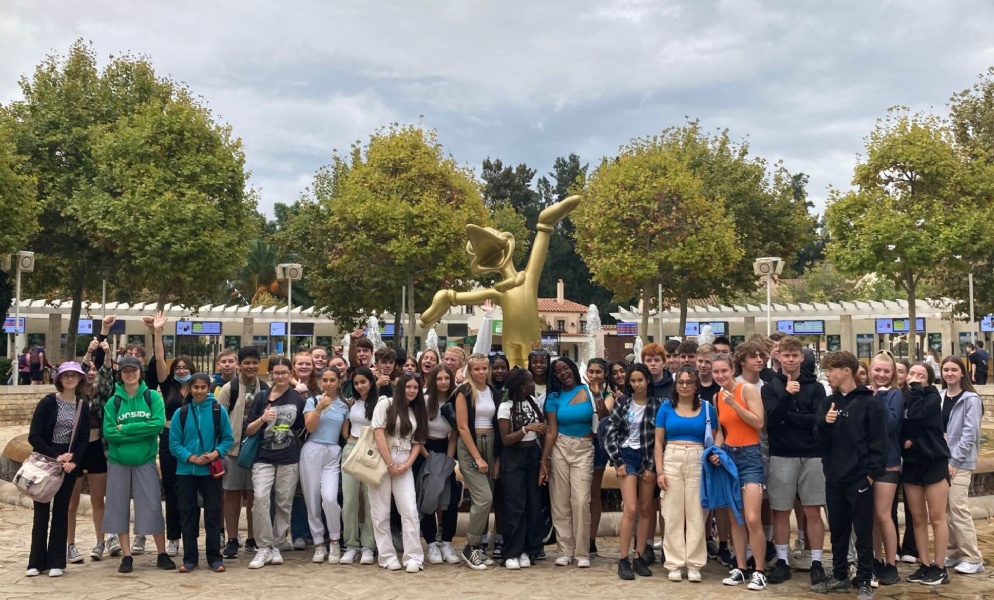 Off to PortAventura today, Spain's biggest theme park. Whilst the weather forecast did not look great, the sun shined on us all day and everyone had a great time. The park was decorated for Hallowe'en and there were many ghoulish characters around the site adding to the fun, but the rides were by far the biggest attractions. The jury was split on the "white ride", the highest rollercoaster with no loops and so no need for shoulder restraints! (I personally gave that a miss!). But the red (super-loopy) and blue (super fast) rides were enjoyed by all who rode on them. For those of us who felt the need for something "tamer", the water rides were a must but some of us were literally still ringing the water out of other clothing at the end of the day! It was a fabulous day, but the day was not over because we had a late night excursion timetabled.
At 10pm, we set off on my personal highlight of the trip. CCS is extremely fortunate to have links with Institut Antoni de Martí y Franques because, through those links, we had the rare opportunity to view one of the Colla Castelleras (Human Castle Schools) rehearse its towers. To see the strength, agility and, above all, team work of the Castellers was a real privilege, and we were all extremely impressed. The evening may be a once in a lifetime experience for some.