February well-being afternoon - Friday 12 February
On Friday 12 February Years 7-13 will receive a half-day of remote learning. Students are encouraged to use the afternoon to engage in a well-being activity and enjoy some time away from the screen.
Some suggestions of well-being activities they could choose from are pictured below: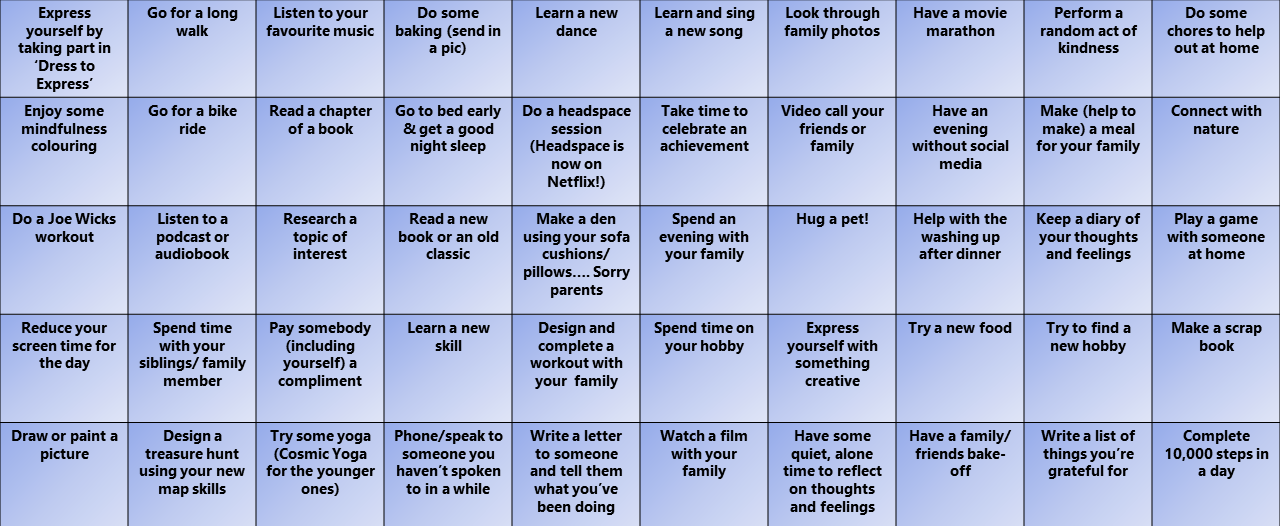 Please find attached below a letter from Vice Principal Mr Wakefield providing more details on our plans for a well-being afternoon on Friday 12 February for Secondary and Sixth Form phases only.

The letter also contains important information on how to report a positive COVID-19 test result over the end of term break if your child is part of our on-site provision.