Day 2 - Barcelona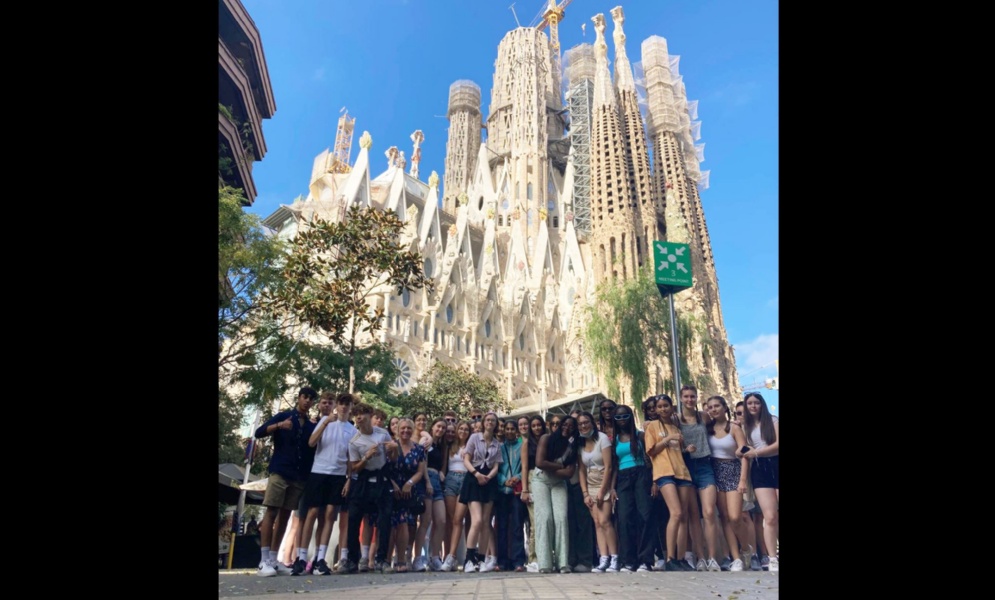 Wow! What a day! It was an early start which some did find rather challenging but then off we set for our big day in Barcelona.
We managed to squeeze in a sneaky photo stop at the literally awesome Sagrada Familia. Most students were blown away, but some were more attracted to the Urban Wear shop we happened to be stood near! Ah, to be a teenager again!
Park Güell was beautiful. Beautiful colours and architecture everywhere with plenty of instagrammable spots to please all taste. And the view across Barcelona was immense.
Off to the holy grail of Catalonian football, Camp Nou, particularly appreciated by JJ and not at all by the Real Madrid loving Hugo who really suffered.
Then back to the hotel for swimming time, a supermarket visit and dinner.
Fabulously entertaining quiz by Mr Colman rounded off an amazing day.
Again, the students did us proud and the guides in Park Güell commented on how well-behaved they were compared to their usual student groups.
Lots more Spanish spoken today. The students are becoming more confident, and we are all so proud of them for giving it a go.
Star of the day and best dressed man goes to birthday boy, Sarang.