Sightseeing, crepes and the Place de la Concorde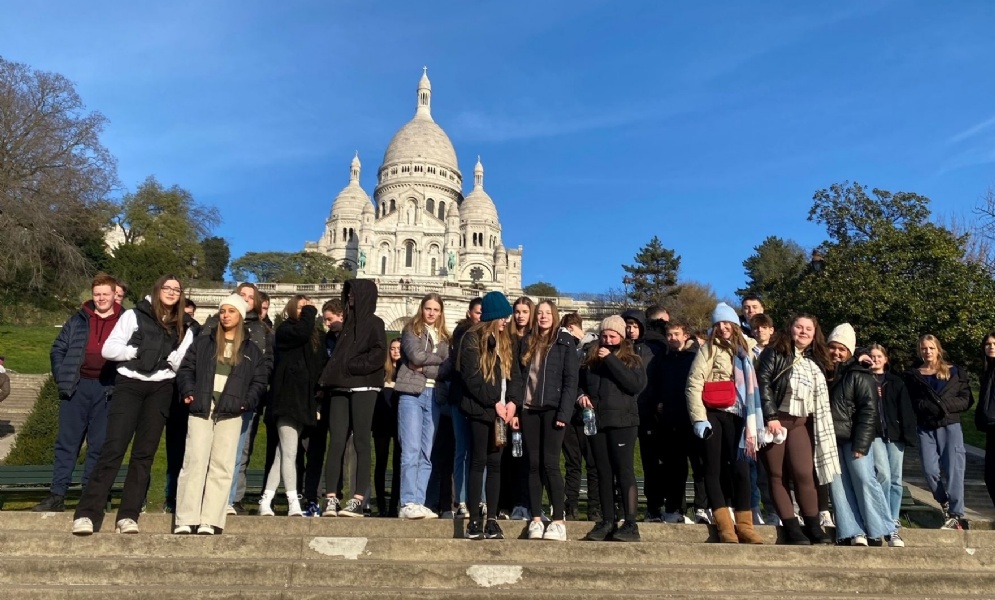 Our first full day in Paris. We started off early with a continental breakfast at the hotel, before hitting the road into central Paris. Our first stop of the day was Sacré Coeur. We hit the early morning rush, and it took a while to get in- however there was plenty to take in from the coach as we watched the Parisians go about their morning routines from the coach windows.
We finally arrived and walked up the many steps to the cathedral- stopping for a photo along the way…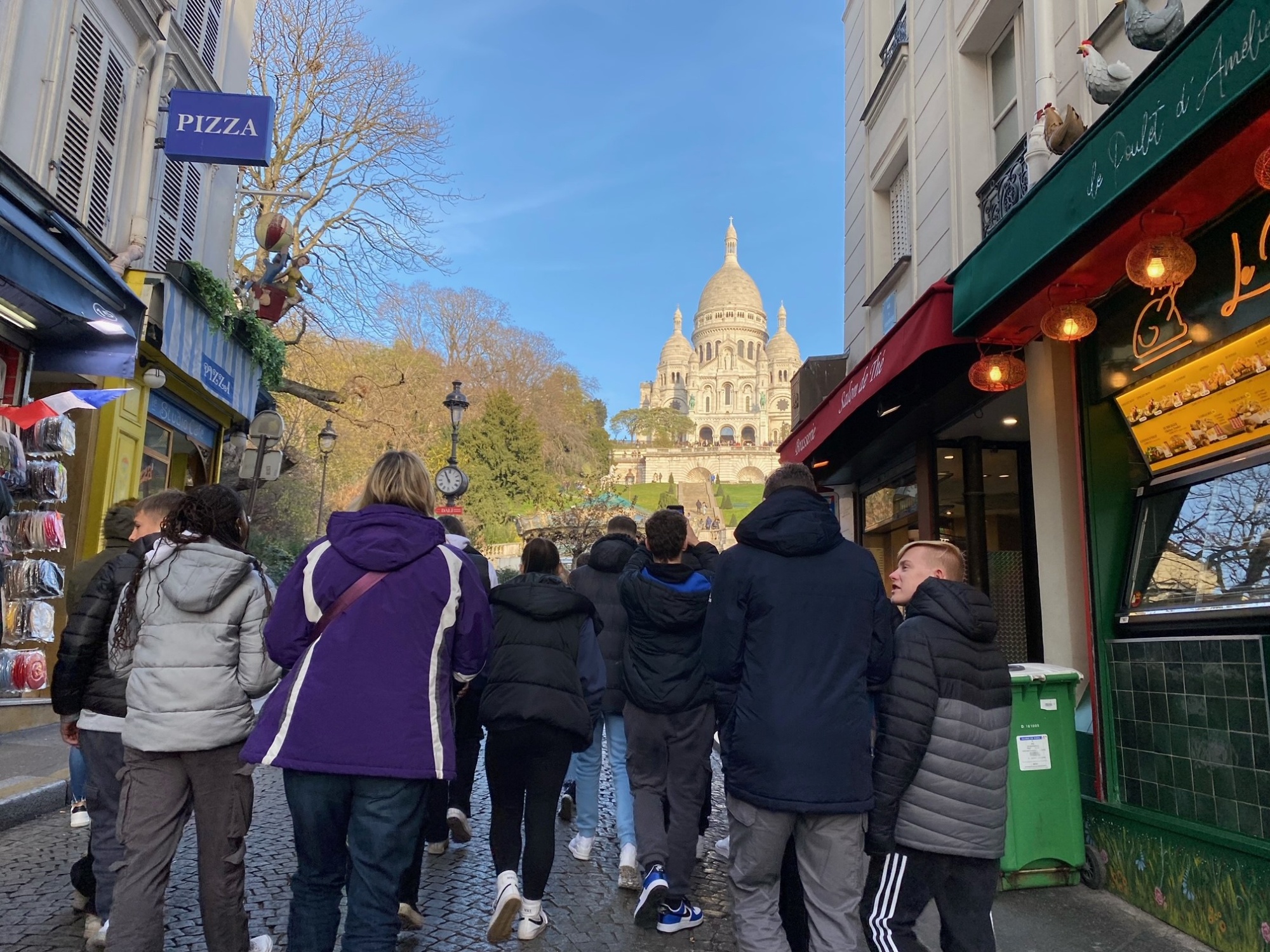 The students then went off in groups to explore the shops of Montmartre. The chocolates proving especially popular.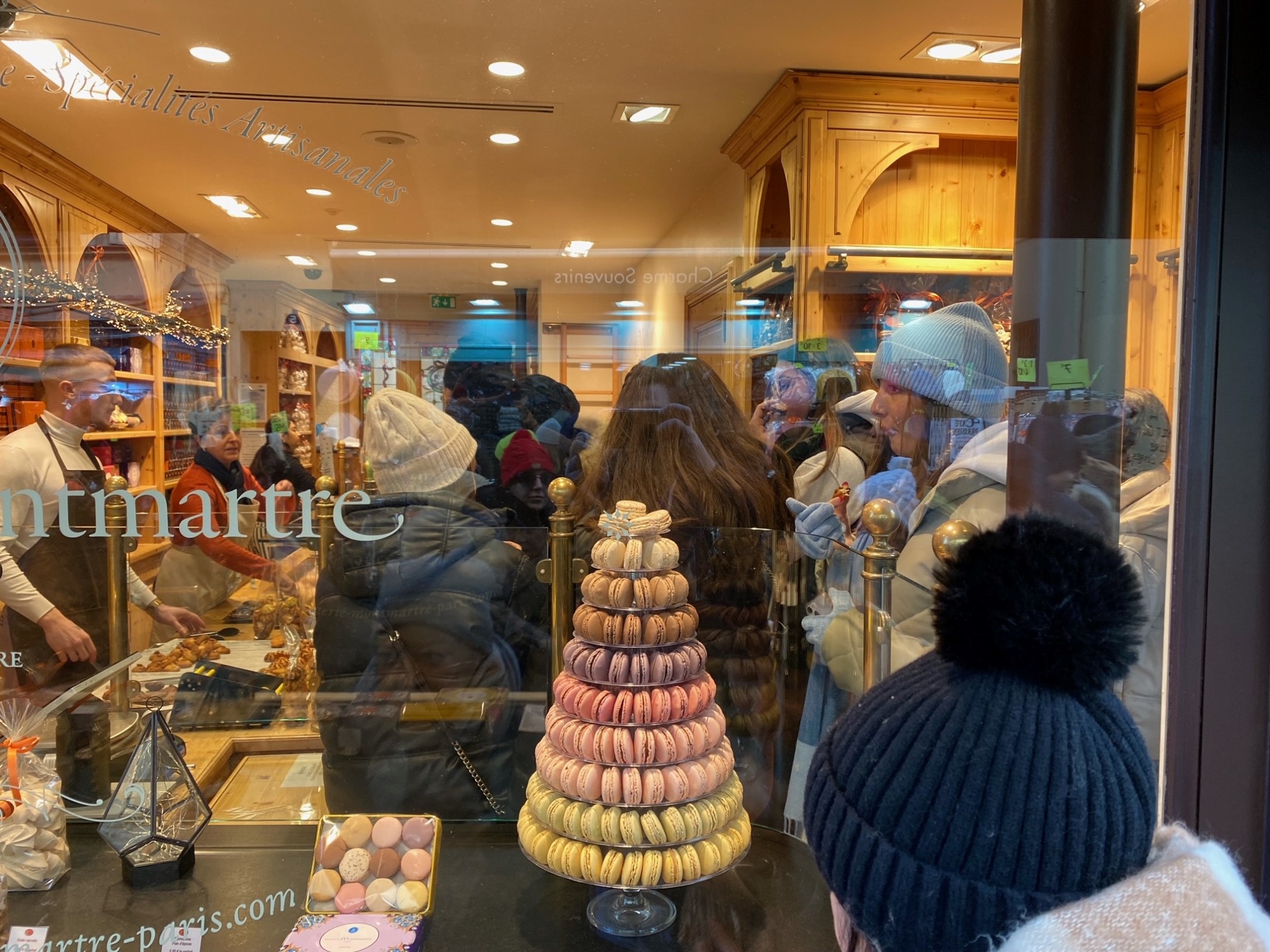 We then descended the steps back to the coach and heading for a picnic lunch at the Place de la Concorde, before heading over to the Hôtel de Ville.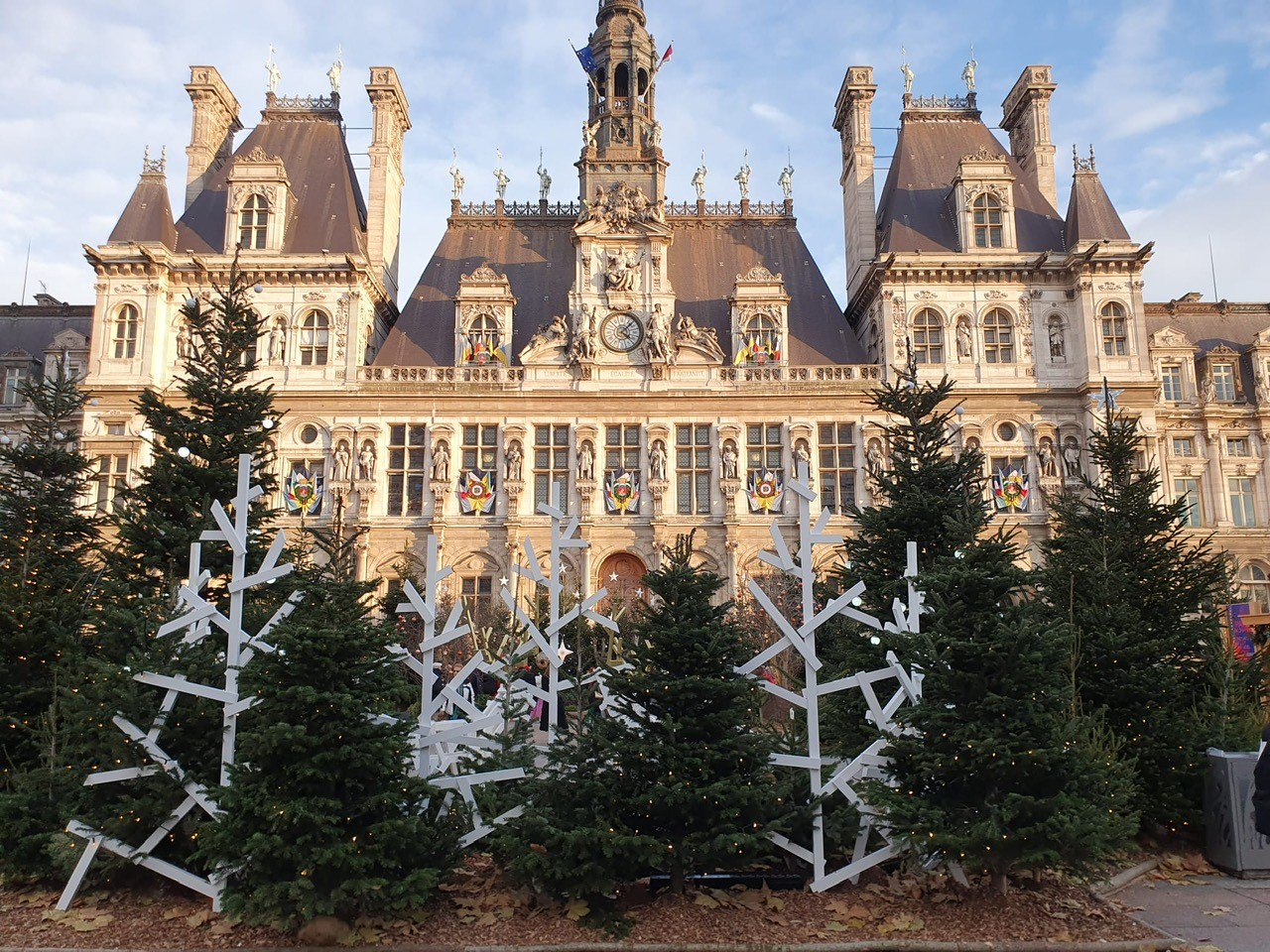 We then went to see a French film in one of the oldest cinemas in Paris.
After the film we made a flying visit to the Eiffel Tower before heading over to a Creparie in Versailles.
We got back to the hotel just before 10pm, tired and ready for bed. Tomorrow we are visiting the Louvre and the Christmas Market!