Year 7 2022 Virtual Tour
Principal's Welcome
Hello and welcome to Caroline Chisholm School,
We are very excited to meet prospective parents and students in school Wednesday 13 October for our Open Evening. The night will provide you with the opportunity to see what our fantastic school has to offer and to speak to many of our wonderful members of staff and students too.
We continue to follow COVID-19 guidance and implement safety measures to ensure the safety of our staff and visitors. This has meant that we are not forming large group gatherings and offering live presentations in our usual way, but we have created a series of online videos and materials for both parents and students to enjoy at their own leisure to "meet" some of our Leadership Team and Faculty Leaders, and further explore our fantastic school. We hope the videos we have produced and shared below give you a good insight into what we have to offer, particularly for any families who are unable to join us in the evening.
If, after having viewed this page, you have any further questions about our school or the admissions process, please do not hesitate to get in touch with our Admissions Team via email on: admissions@ccs.northants.sch.uk.
I am confident that you will find lots of information here about our school and the wonderful opportunities we have to offer you and I look forward to welcoming many of you into school from September 2022.
Regards,
David James
Principal
Open Evening Welcome

Supporting Students

High Performance Learning

"Pupils are well-supported for their next steps in education and training. Opportunities for extra-curricular activity are highly regarded. These include a wide range of sports, dance, drama and visual arts"

Ofsted, 2020
Our House System
Sixth Form Head Students' welcome

Our Curriculum
Modern Foreign Languages
PE
Other resources:
Secondary Prospectus
Please click on the image below to view our Secondary phase prospectus, providing a host of useful information including further information on the curriculum and enrichment we have on offer, and other important information regarding our Secondary phase provision.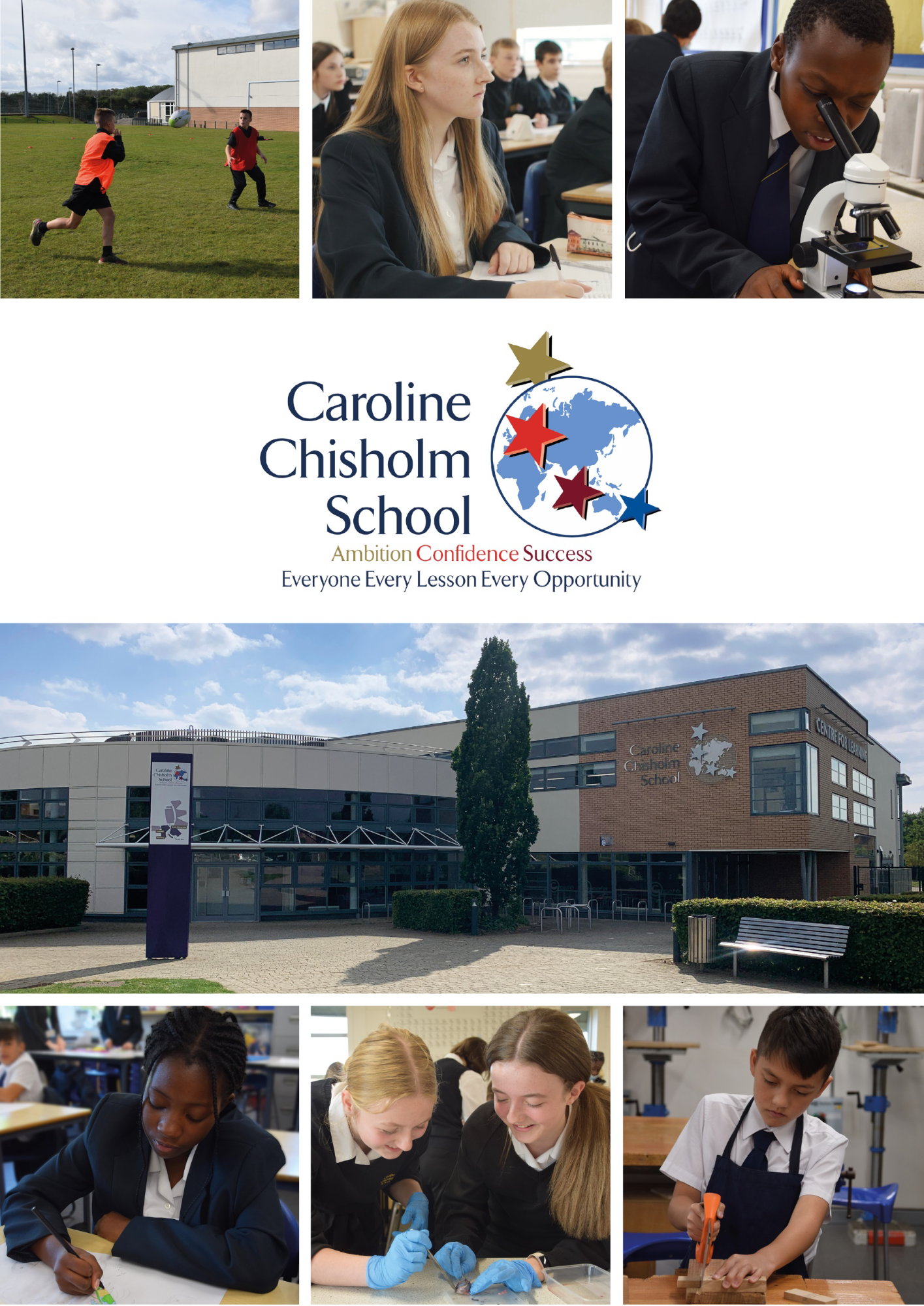 Year 7 Admissions timeline
Please click on the button below to view a timeline which relates to Year 7 Admissions for September 2022 and key dates you should be aware of.
Virtual School Tour
Please find below a link to our school tour that was filmed during the pandemic for previous Year 7 intakes, but which we hope you and your child will find useful to gain an overview of our school site if you're unable to join us for our Open Evening.

Please also click on the icons below to drop-in to individual subject areas and get a glimpse of what our fantastic faculties have to offer!