Wellbeing calendar
The new wellbeing calendar shows the key events promoting wellbeing and mental health throughout the school year. 
This includes a mixture of national / global events and some CCS-specific events, which we mark with a mixture of school assemblies, tutor group discussions, PSHE activities and school communications.    We have added three new dates for 2023-24:
Parent Mental Health Day,

International Day of Happiness, and

National Volunteers Week. 
Information on these events will be shared on our social media posts throughout the year.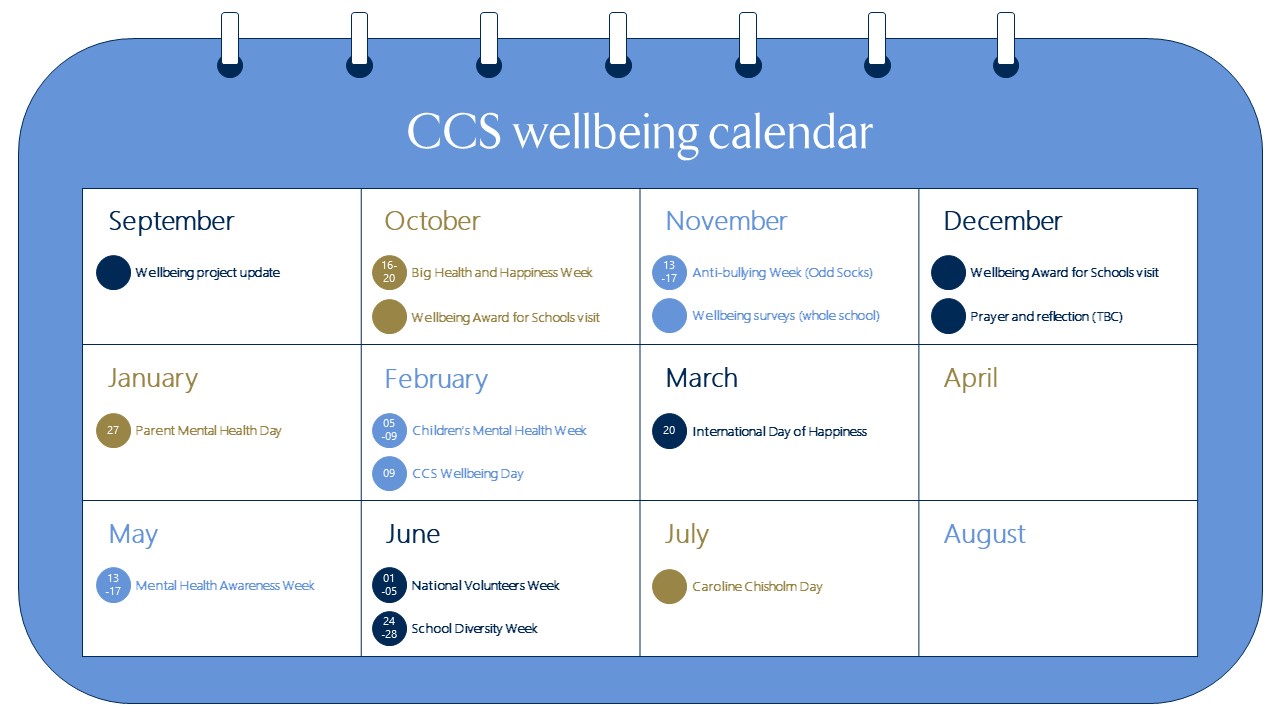 Anti-Bullying Week & Odd Socks Day (November 2023)
In support of Anti-Bullying Alliance's annual initiative, students marked the start of Anti-Bullying Week 2023 by dressing up for Odd Socks Day. Assemblies and tutor sessions this week featured:
An update from our wellbeing project team

Anti-bullying guidance from the Pastoral team,

A CCS Newsround wellbeing episode made by Year 9-13 students, and

A showcase of several initiatives from our Year 4 children, such as a class feelings jar and wellbeing posters.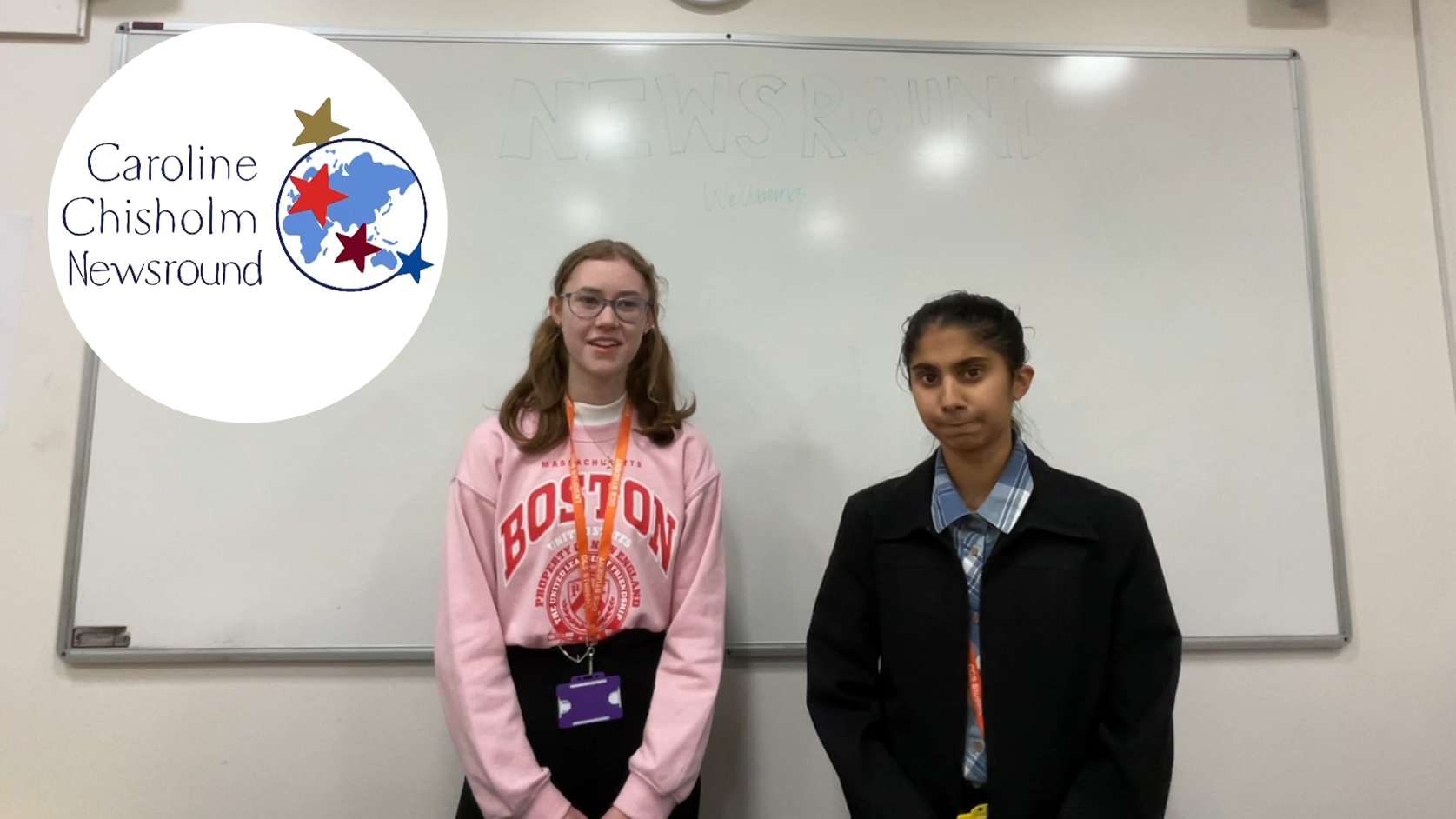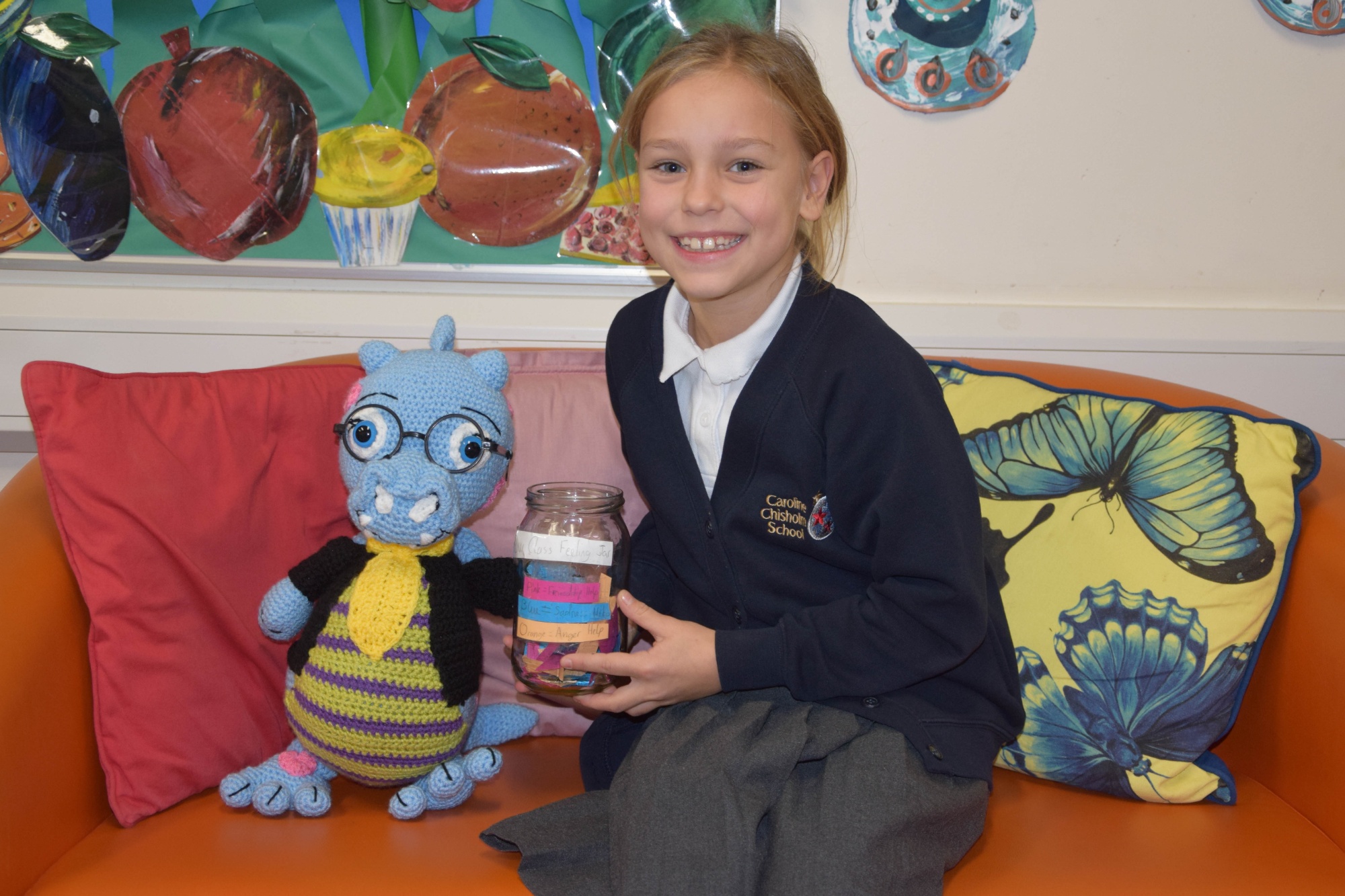 Big Health and Happiness Week (October 2023)
Our biggest ever Big Health and Happiness Week in primary included lots of great activities, each promoting good mental health and happiness. Highlights included arts and crafts, ballroom dancing, food tasting, party games, an array of sports, and even a parents' yoga session, just to name a few.
This year's event introduced the theme 'Find your little big thing', emphasising the smallest of changes can have a huge impact on our wellbeing.