Year 5/6 Netball competition - Northamptonshire Sport - 30/03/23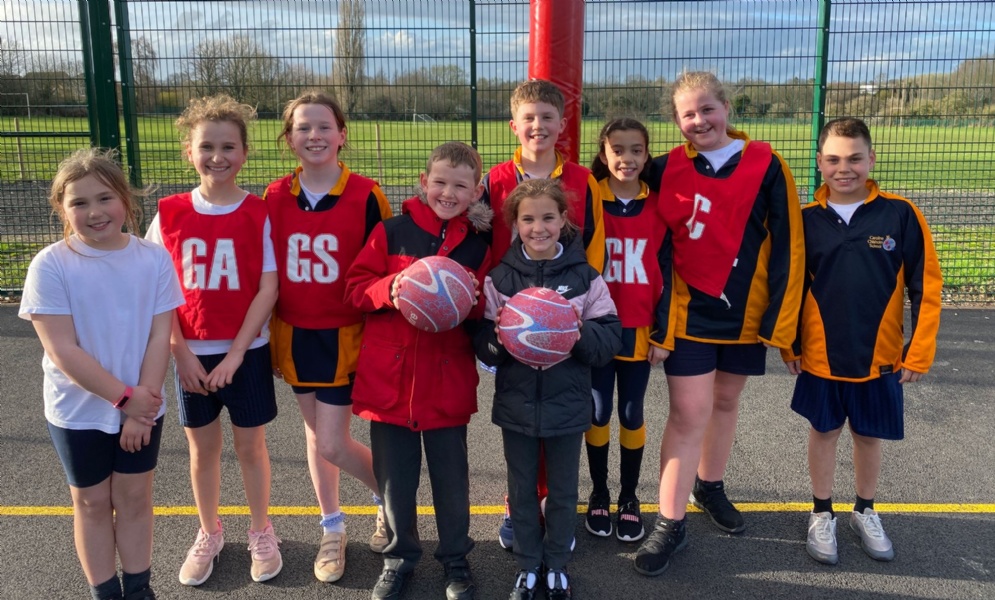 On Thursday 30 March, a group of our Year 5 and 6 children took part in another hugely successful event from Northamptonshire sport. 16 schools entered the district level round of competition after qualifying through their cluster competitions.

CCS played 5 games winning 2, drawing 2 and losing only 1, to an incredibly well drilled, and eventual event winning team, from Nicholas Hawksmoor.

The team improved game on game and showed rapid improvement with a great understanding of the game and the demands of the different positions. The top scorer of the night was Blake and the player of the night goes to Owen, who had a really tough battle in the first game, but showed fantastic perseverance and determination and came back strongly in the final games.