CSI comes to CCS- Who Dunnit?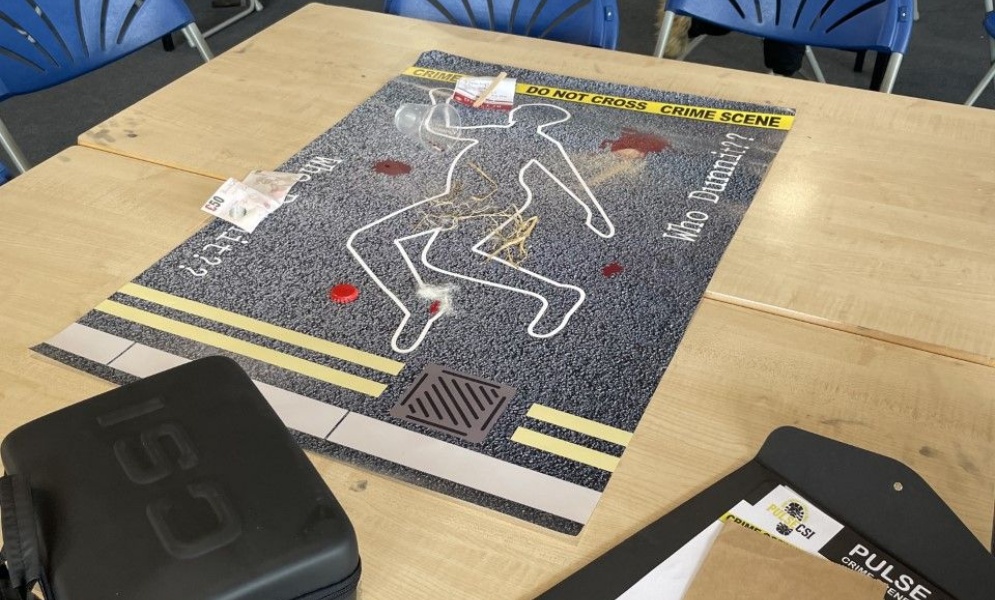 Day 5 — There's been a murder!
Forensic and Crime Scene Investigation comes to Caroline Chisholm!
It's been another action-packed day at CCS with our students getting the opportunity to delve into the world of forensic science.
Students started out the day by learning the techniques of gathering fingerprint evidence, using the genuine forensic equipment of brushes and powders. Alongside this, they were taught about the uniqueness of fingerprints and DNA, including aspects of forensic genealogy and personal heritage and identity.
The first part of the day included the gathering of trace evidence, looking at hair and fibres under a microscope as a part of a forensic investigation, the use of Ultraviolet light at a Crime Scene and how to uncover footwear evidence at a Crime Scene. Students were able to create a take home keyring of their unique fingerprint.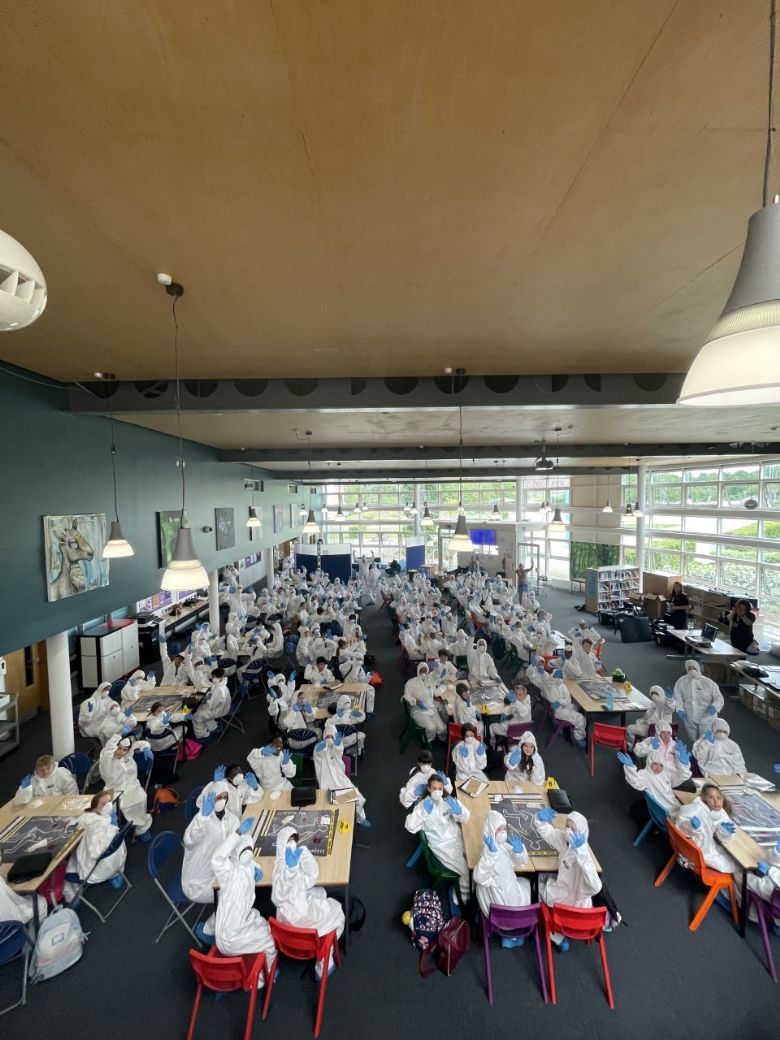 The second half of the workshop allowed our students to apply their newly acquired knowledge and skill set to the investigation of a crime scene in their team. By gathering and analysing fingerprints, trace evidence and contextual information at the same time as working within a team, using communication and collaboration, as well as evaluation skills; the students were able to draw together the evidence to discover who the main suspect is in the case.
Today was a brilliant example of how our students are demonstrating the values, attitudes and attributes that make them high performing learners at Caroline Chisholm School.