The Final Day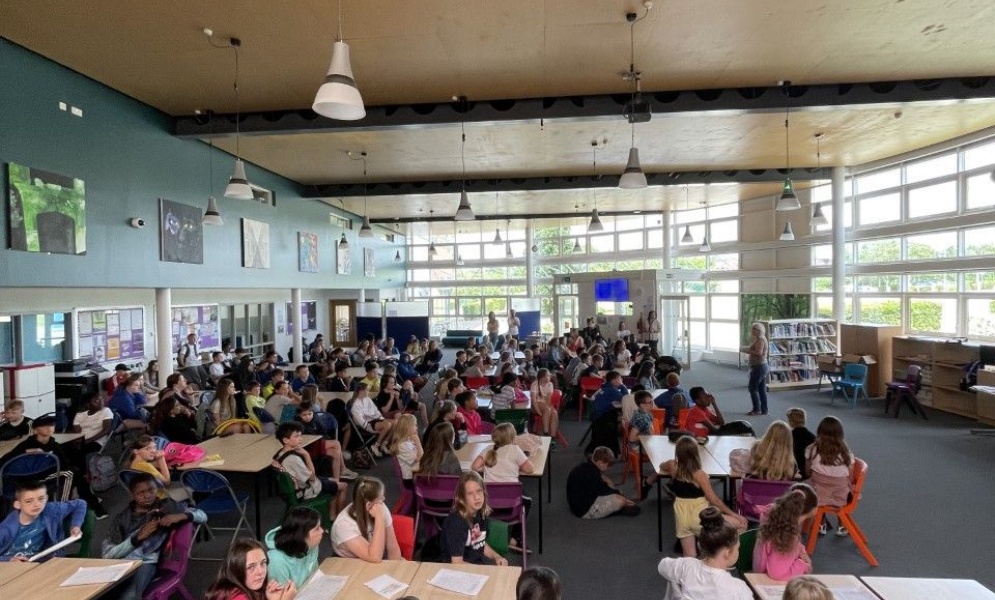 And we have reached the finish line
What a whirlwind it has been at Caroline Chisholm School Summer Extravaganza!
We have had a fabulous 7 days on site with a whole host of activities on offer for our young people. Highlights included learning circus skills, CSI day, paper aeroplane Olympics, didgeridoo playing (again we are deeply sorry for the take home instruments), Samba drum sessions, art and crafts, developing our presentation skills, team building and bonding exercises and just generally having fun and getting involved. There were so many highlights over the past two weeks, I just don't know where to begin.
This has been a brilliant opportunity for our upcoming Year 7s to meet some of our fantastic staff and jump into secondary school life. They have been able to get to know the building, the people and have a taste of what is to come in September.
This afternoon we were able to hold a showcase and awards ceremony that just demonstrated the confidence and collaborative skills our students have perfected over the last 7 days at Caroline Chisholm. The worried, nervous faces in the mornings when lining up for the register are now replaced with smiles and laughter, which is such a pleasure to see.
Students received certificates and awards for all their hard work, confidence, and resilience this week. They even stood up in front of the group of 130 students and staff to present their highlights of the week, talents they have acquired or event they loved the most.
We would like to express a massive thanks to all our parents, students and staff who have made this week so enjoyable and beneficial.
We would also like to thank Mrs Husband, the mastermind and organisational queen, who has single handily put together such a fantastic diverse programme for our young people. Without her, this week would not have been possible.
We wish you a restful and fulfilled summer holidays and look forward to welcoming you through our gates in September.
All the best
The Summer School Team