Day 2 - Summer School 2023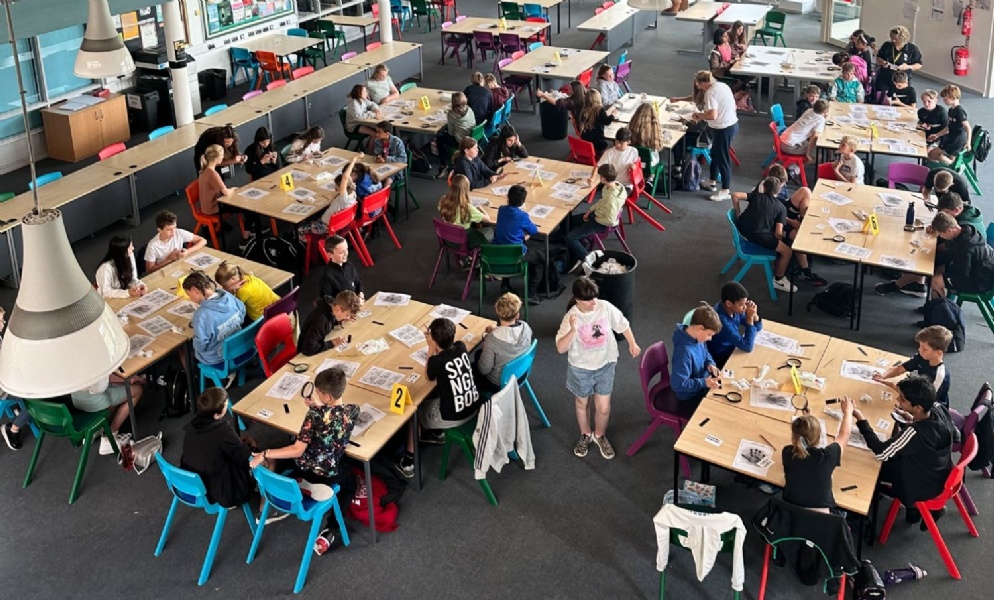 We hope that all students enjoyed their first day with us yesterday! It was group Z's turn today to become CSI Investigators.
For group X, students got to explore more the school and meet some members of staff, who will soon become familiar faces in September! They took part in a carousel of activities designed to focus on teamwork and building their confidence.
Five stations were set up, each lasting for 45 minutes, allowing students to not only meet more new teachers but also some of their classmates who will be in their form group.
First up, we had our art station where Ms Gee and Mrs Teckman introduced students to ink printing. Students followed a demonstration from our Year 9 student of the month and then completed their own complex 2D prints of different insects and animals.
Then we move onto our science station where Dr Causey and Mrs Clarke challenged students to build a chair in order to hold a bear (toy), or build a boat that floats down our manmade stream. Both extremely successful activities that built on students skills of agility and team building!
PE were so popular they were offered up twice, with Mr Wood and Miss Jerrett developing our students for Circus School, good job most were not scared of heights. Mr Musgrove and Miss Cottee took on the challenge of upgrading a game of keepy-uppy with a giant pink ball, students were not allowed to let it drop on the floor and had to work closely as a team in order to succeed.
Finally, we have our showcase from Drama where Mr Mason-Holt and Mrs Atherton tested students' creativity in the drama pod.
It was fantastic to see our students arrive so confidentially this morning with no hesitation. They are starting to get to know the school site and staff well. At breaktime today, it was a particular highlight to see all the students congregate on the field together, playing football, tag and generally just socialising with each other.
We look forward to seeing them all again in September and hope they have a restful and well-deserved summer holidays!