Transition Day - Virtual lessons
Welcome Year 6 to our Virtual Transition Day! We are sorry you can't be with us in person today and you will be missed.
Below you will find some Virtual Transition Lessons which a selection of our teachers have recorded and which are designed to give you a taster of the fun types of activities we would've liked to share with you had you been able to join us face-to-face.
You can work through each of the lessons at your own pace. Please don't be worried if there is anything that you do not understand - these are only intended to make the transition process as realistic as possible. So please have a go, but most of all, don't forget to enjoy!

English lesson
Please work through our English lesson by clicking on the PowerPoint linked below, on each slide you will find an audio recording with instructions for the lesson.
Geography lesson
Please watch the video below, and also download the PPT, to work alongside each other and to access the various links and resources mentioned.
PE Transition Challenge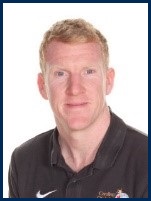 Hi everyone! I'm Mr Rich, the Faculty Leader for PE here at CCS. We can't wait to welcome you to our school in September. Sport plays a big part of what we do here and there will be plenty of opportunity for you to get involved in familiar sports and some less familiar ones too.
In the meantime, there's a few challenges below for you to have a go at from home. If you write down your results you can share them with your PE teacher in September.
Challenge 1:
Challenge 2:
Challenge 3:
Challenge 4:
Challenge 5: