CCF - Presentation of Contingent Banners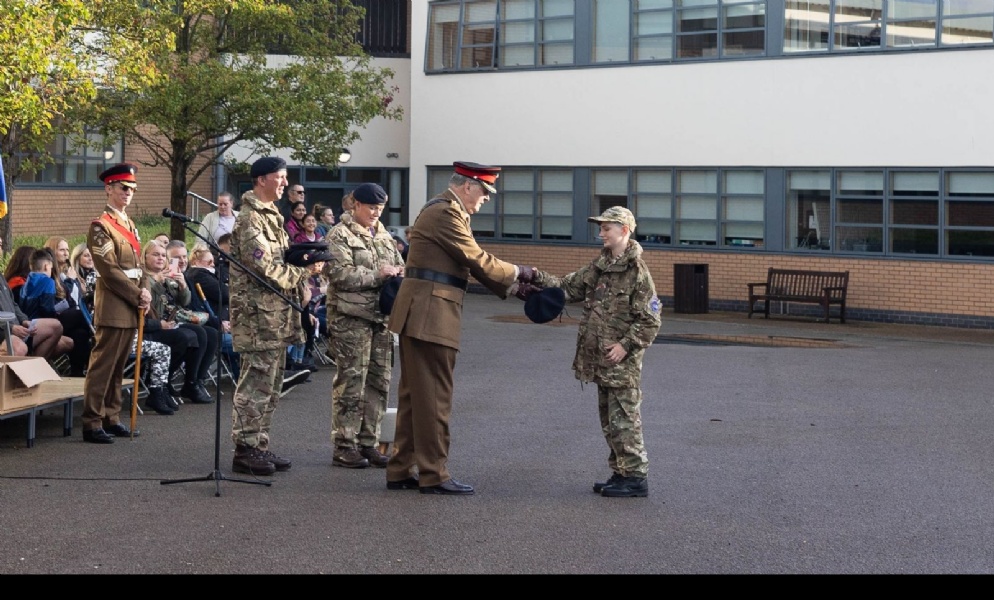 Presentation of Contingent Banners
On Thursday 20th October, our Combined Cadet Force (CCF) unit at Caroline Chisholm School were honoured to receive our contingent banners. Military units have their own distinct colours, banners or flags which were historically used in battle to signify the unit's location. These days, 'colours' are purely symbolic but represent a military or cadet unit's devotion to duty for the contingent.
The presentation of the colours is a significant event for our cadets and took place in the form of a special parade. We were privileged to have the banners presented by Lt. Colonel Robert Blomfield, the County Commander of the Royal Anglian regiment who is a passionate supporter of the cadet movement. In addition, the Colonel was also able to present berets to our new cadets, who now represent our parent regiment, The Life Guards.
The parade took the form of a march and inspection, before the presentations to our standard-bearers, Cadet Dimitrova and Cadet Lance Corporal Pullman-Barber. Special congratulations should also be given to Cadet Sgt. Matthews who gave many of the words of command to drill the cadets on the parade.
The cadets did a fine job in pulling together a visually exciting parade with just three weeks practise and will now proudly carry our colours with us whenever we parade.