'Gadgeteers' Summer Reading Challenge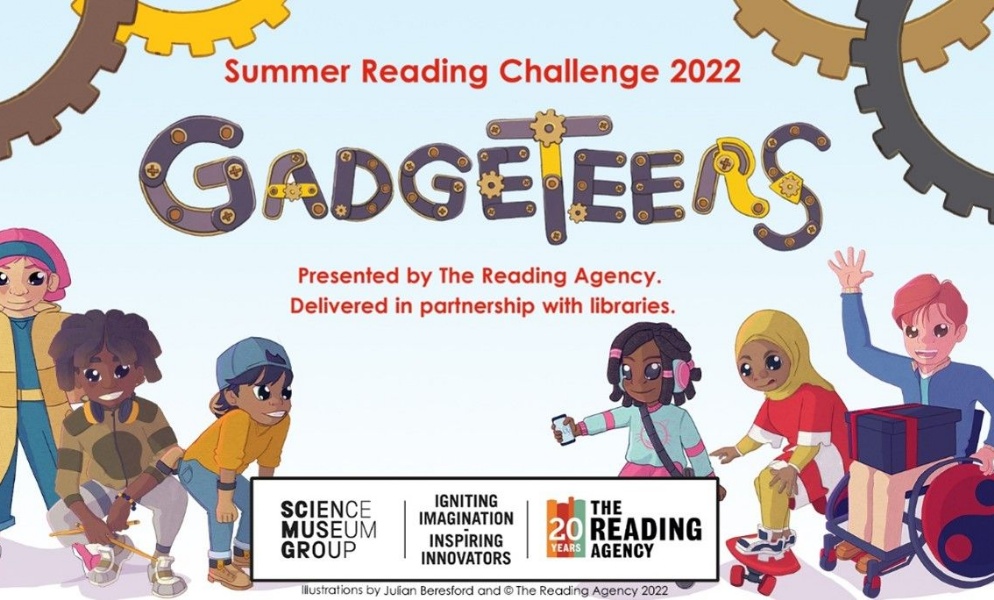 Northamptonshire Libraries participate in the 'Gadgeteers' Summer Reading Challenge
Free activities and events launching 9 July 2022

This summer, children aged 4-11 can visit any Northamptonshire Library to meet the Gadgeteers and to get involved in a science and innovation themed Summer Reading Challenge.
Through taking part in the Challenge, with free materials from your local Library and online via the Challenge website, children will be able to join six fictional Gadgeteers. The characters – brought to life by children's writer and illustrator Julian Beresford – use their curiosity and wonder to understand the science behind a whole range of interests, from fashion and technology to cooking and music.
Through an exciting book collection and accompanying activities, the Gadgeteers will help to spark children's curiosity about the world around them, and encourage them to feed their imagination over the summer holiday. They will be boggled by brilliant facts, gaze at the stars, and be inspired by tales of creativity and invention. With plenty of great options across picture books, early readers and audio books, there's lots to keep children busy at your local Library.
From Saturday 9 July children can pop into their local Library to sign up to the Summer Reading Challenge and receive their collector pack, collect stickers as they read and receive a medal and certificate upon completing the challenge.
This Summer LibraryPlus are offering something for the whole family: younger children can sign up to the mini-challenge whilst teens and adults can join our adult 'Summer 6' Reading Challenge to be in with a chance to win a £20 book voucher!

Visit:
https://www.northamptonshire.gov.uk/councilservices/library-service/visiting-your-library/list-of-libraries/Pages/default.aspx to find out which services are available for families to enjoy.