Sponsor 2022 - Place2Be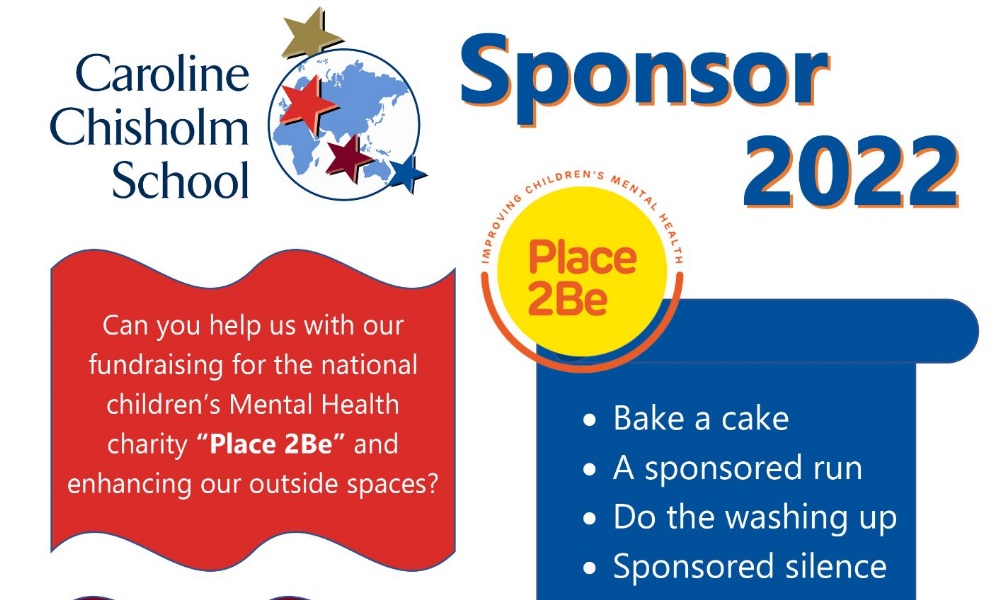 Children's Mental Health Week is taking place on 7-13th February and as part of our support for the national children's mental health charity Place2Be, we are launching Sponsor 2022 with our students.
Place2Be is a children's mental health charity with over 25 years' experience working with pupils, families and staff in UK schools. They provide mental health support in schools through one-to-one and group counselling using tried and tested methods backed by research. Your support will bring help to many young people across the country and raise awareness about the charity's incredible work.
In addition, the money raised will be shared between the charity, as well as, helping fund outdoor projects at Caroline Chisholm School. We are working towards improving the outside spaces for our students so there are an increased number of areas in which they can socialise and enjoy the outside during their breaks and lunchtimes.
All money raised will help support young people both within our own learning environment and on a wider scale. Thank you in advance for your help with this challenge.