Wellbeing survey – top 5 takeaways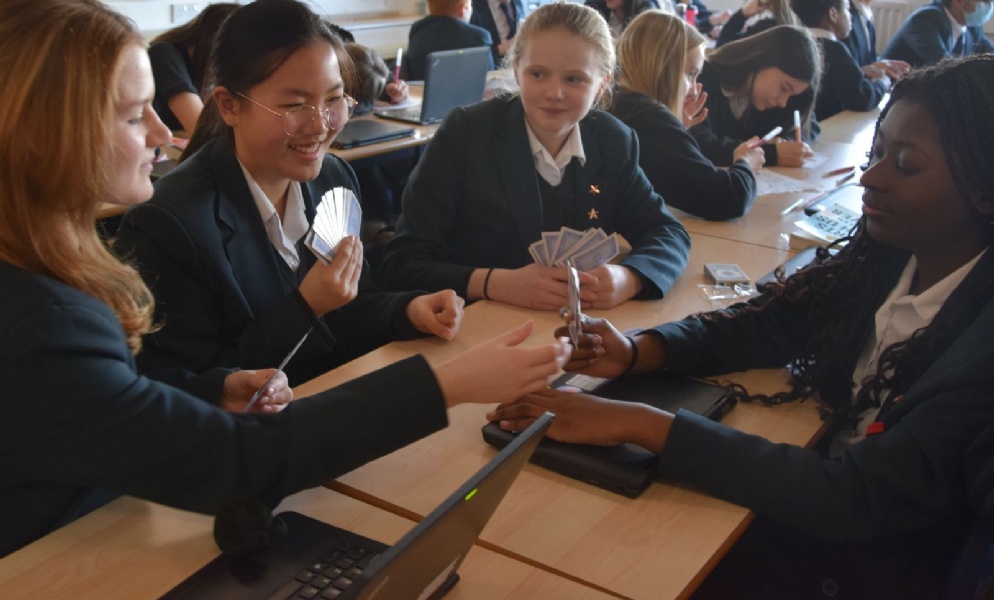 We recently introduced our work towards the Wellbeing Award for Schools with Optimus Education in partnership with the National Children's Bureau.
Miss West's team has been hard at work since then, reviewing survey responses, listening to proposals from our student wellbeing group and creating plans for improvement with close support from Optimus Education's expert adviser. We thank everyone who took the opportunity to complete the survey and are pleased to share the key findings and outline the plan for what happens next.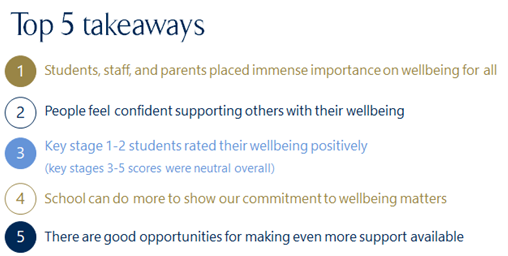 David James, Principal, said of the survey findings: "It is great to see that students, staff and parents all recognise the importance of wellbeing. Wellbeing is an incredibly important aspect of the school's work, and we must ensure that everyone is able to develop excellent wellbeing for themselves and each other."
Reflecting on the work so far, Miss West (Assistant Principal, Inclusion) said: "World events have challenged everyone's wellbeing in recent times, and I am proud of our role and the work we are doing to support families in our community with this. It takes a huge team to action sustained support and we will continue to reach out and support at every opportunity. I am particularly proud to share our new partnership with the local NHS Mental Health Support Team (MHST) is just the first of many improvements we are planning to help everyone's emotional wellbeing and mental health. Although I acknowledge exceptional challenging times, we will continue to create both opportunities and innovative solutions where we can."
In addition to the MHST initiative, the team is supporting several student group initiatives, including:
Wellbeing mentor scheme
A room for student reflection, wellbeing, and prayer
Wellbeing section on the school website.
More information on the Wellbeing Award for Schools is available here.