Hockey County Champions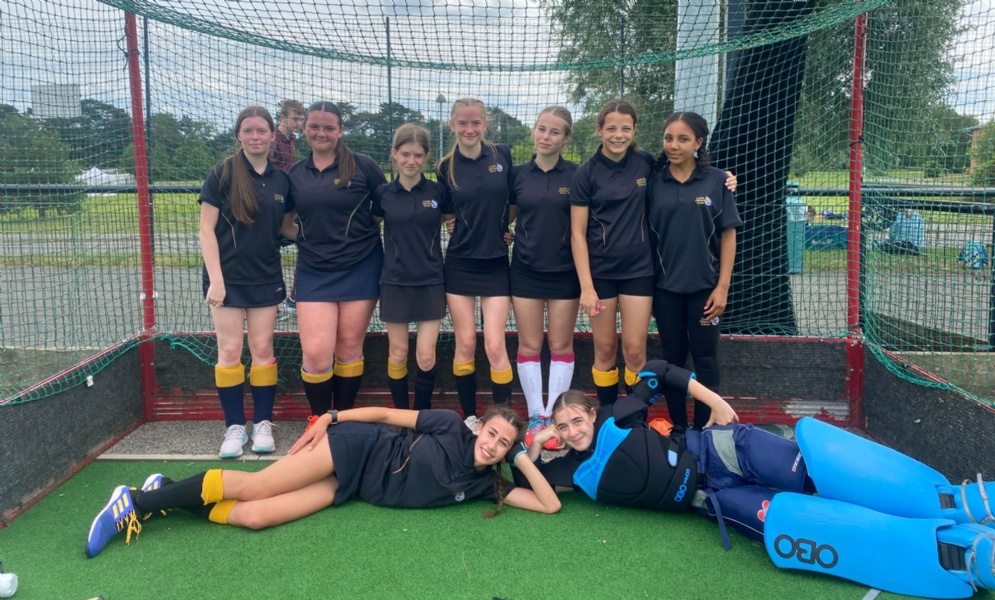 In June, the Year 8/9 hockey team won the School Games Year 8/9 District competition winning all their games against Sponne, Moulton and Magdalen. This result meant CCS qualified to represent South Northants at the School Games County Finals.
On Thursday 6 July, the team headed to Moulton College for the School Games Year 8/9 Hockey County Finals. The team were excited for the day and looking to follow on from last year's success at the tournament. The girls played excellently, showing fantastic teamwork, enthusiasm and hockey skills to win 2 games and draw against a strong Wollaston side. The team scored 17 goals and only conceded 2 goals to be crowned County Champions!
CCS v Bishop Stopford 7-1 Win
CCS v NSG 9-0 Win
CCS v Wollaston 1-1 Draw
Coaches' players of the tournament: E Spencer & F Robson
The team have been awesome all year and incredibly successful; School Games District and County Champions, U14 State School Midlands winners and 6th place at the England Hockey National State School Competition. Congratulations to all!