Girl's hockey team - School Games County Finals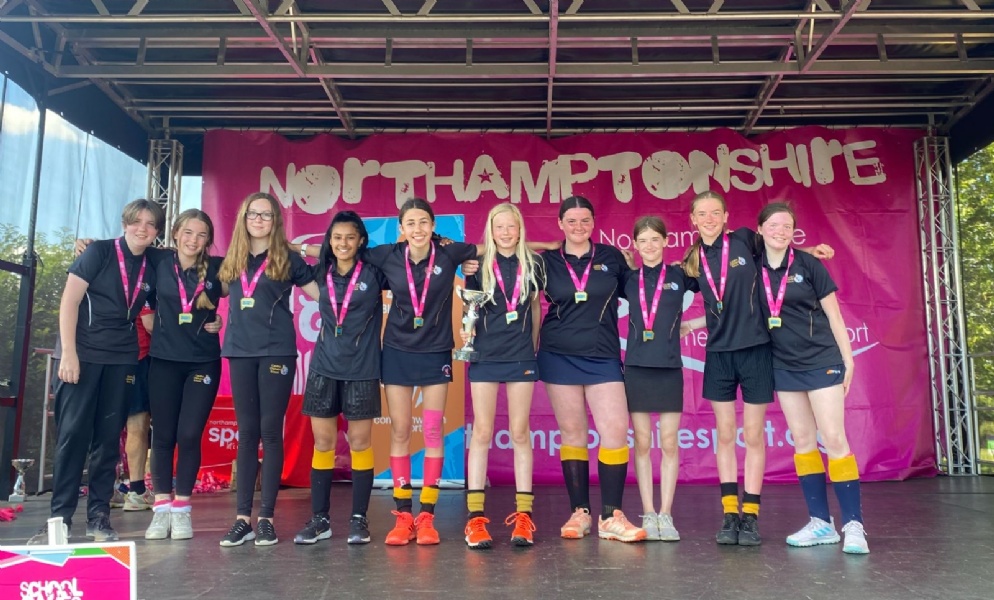 The girl's hockey team competed at the School Games County Finals at Moulton College.
First up was Bishop Stopford School, the girls had a game plan and scored 8 goals to take the win 8-0! Up next was Malcolm Arnold School, a tough team to play against, but the girls showed excellent teamwork and sheer determination throughout the game. They scored two brilliant goals against a good goalkeeper. It was a tense finish, but the girls defended hard and fought till the very last minute to ensure the game finished 2-2! In the final game, the girls knew they firstly needed a win, but also to become county champions they needed to win by 2 goals. After a good team talk from Captain Katie the team went in with a positive mindset to play as a team, utilise every player on the pitch and build the play to score as many goals as they could. The girls showed brilliant attacking skills and teamwork to win the game 6-1!
The Caroline Chisholm team were crowned County Champions!
Goal scorers: K Fidler, E Spencer & F Robson
A special mention goes to I Cairns for playing in goal for the first time and making excellent saves!
Congratulations to the whole team. It has been a pleasure to watch them grow as a team all year and a credit to their hard work and determination for remaining unbeaten in every competition!