Curriculum Matters - Term 5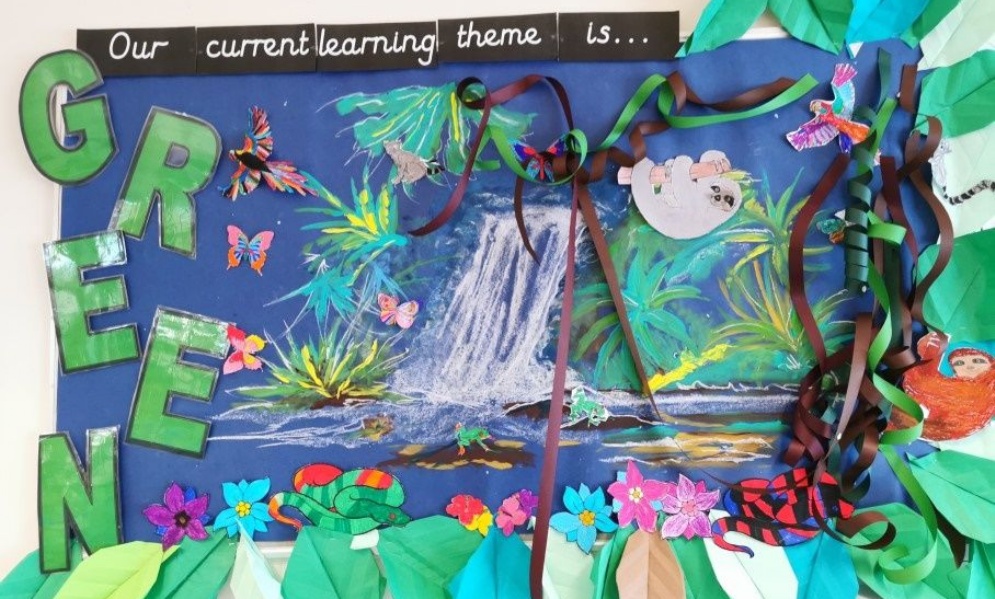 For our brand new learning theme, 'Green', Year 3 pupils have created some fantastic art pieces demonstrating the ACP 'Creating' skill whilst painting, drawing, using pastels and cutting. Their brilliant designs have featured around the classrooms and look wonderful.
To learn more about our learning throughout term 5, please click on the attachment below.